Dozens of people killed as Boko Haram strikes mourners in Yobe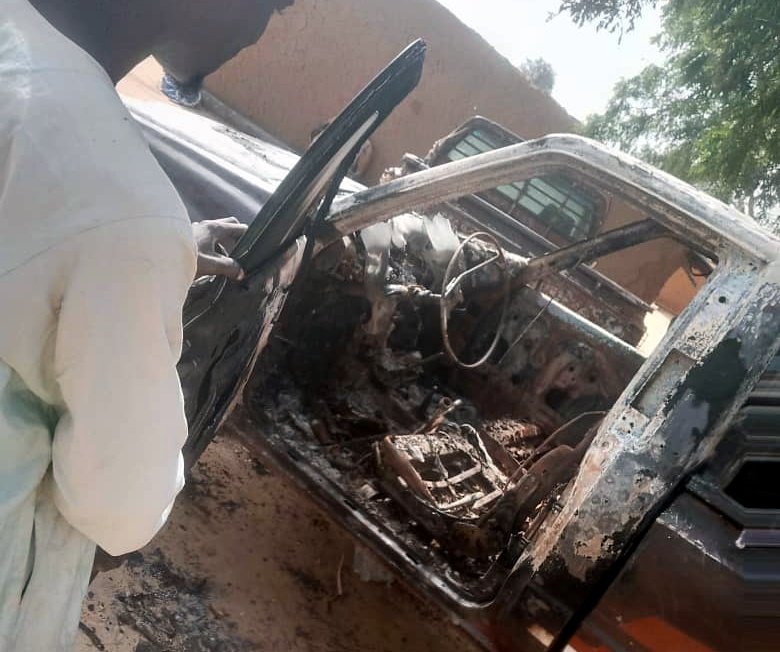 The armed group, according to witnesses, first attacked residents of the neighbourhood, killing four people, including the village chief, and torching several homes.
An Improvised Explosive Device (IED) planted by the terrorists further killed more than 20 passengers on board a locally made tricycle called JEGA. The victims were on a condolence visit to the community the day after the initial attack.
Yobe State Police Command Public Relations Officer Dungus Abdulkarim confirmed the attack without giving additional details.
While reacting to the incident, the security adviser to the governor of the state, Dahiru Abdulsalam, a retired Brigadier General, said the insurgents were going after civilians following their recent defeat at the hands of the officers of the Nigerian military.
"After the Custom officer was killed, the military laid an ambush and killed several terrorists who were on their way to Geidam, apparently on a dangerous mission. In that ambush, many Boko Haram insurgents were killed and weapons recovered from them. Two days ago, a number of them were also killed in the general area. This is why they are moving about attacking soft targets in that area," Mr Abdulsalam told Premium Times.
When asked if Boko Haram groups are collecting taxes and fines from villages, Mr Abdulsalam said: "The issues of Boko Haram collecting levies and taxes from villagers is still on the level of rumours because we have not had any villager that has come out to report to security agents or government officials on the matter."
Due to the threat of the extremist groups, the retired army officer said, "Most of our villages from the south of Geidam town which is less than 20km from Geidam town have all run to the town. Even the Nguro Kayaya that was attacked was because they came to the village and demanded taxes and the villagers refused. That is why, they came back and burnt down the entire village."