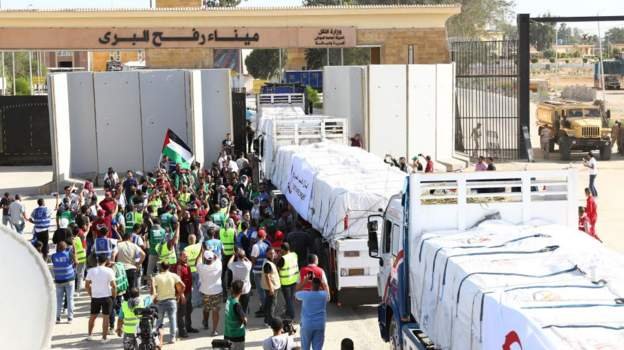 The World Health Organization (WHO) says efforts are ongoing with the Egyptian authorities and the Palestine Red Crescent Society to ensure medical supplies reach hospitals where people are being treated in Gaza.
The global health body said trucks carrying the supplies are in Egypt heading for the Rafah crossing.
The announcement came shortly after a number of aid trucks at the crossing were cleared to enter Gaza. Other trucks are still waiting to be officially granted permission on the Egyptian side.
The WHO stressed that supplies on the vehicles heading to the Rafah crossing include:
"Trauma medicines and supplies for 1,200 people,"
"Portable trauma bags for on-the-spot stabilization of up to 235 injured people,"
"Chronic disease medicines and treatments for 1,500 people and basic essential medicines and health supplies for 300,000 people for three months."
"These supplies are a lifeline," the WHO says, "for severely injured people or those battling chronic illnesses, who have endured a harrowing two weeks of limited access to care and severe shortages of medicines and medical supplies."