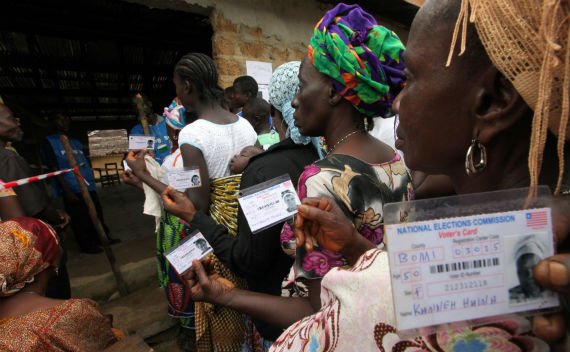 Voting is about to commence in Liberia in what would be a keenly contested presidential election, with former football star George Weah, 57, running for re-election.
Former Deputy President Joseph Boakai is the main challenger and opposition in the poll.
Mr. Boakai has campaigned under the slogan "Rescue," claiming that the West African state deteriorated under Mr. Weah's first six years in government.
Mr. Weah, on the other hand, is confident of victory, claiming that he has kept Liberia stable and enhanced several sectors including education.
Other main opposition is Alexander Cummings, a notable businessman in Liberia who is hoping to unseat the former AC Milan player turned politician.
The poll represents the first time a generation of young Liberians born during peacetime would vote for a president.
Despite significant advances in education and electricity provision, observers say Mr Weah's tenure as president was marred by widespread corruption.
Last year, the United States imposed sanctions on three Liberian government officials, including President George Weah's chief of staff, for engaging in public corruption.
Liberia is recovering from a military coup in 1980 and a 14-year civil war that ended in 2003.
In the last election, the current President who is also a former football icon on the continent, George Weah won in a run-off victory in Liberia's first democratic transfer of power in several years.
Meanwhile, Liberia's National Elections Commission (NEC) disclosed that it has accredited 46 parties for the polls and more than 2.4 million voters are registered.