Court orders Kano State to pay N30b in compensation over unlawful demolition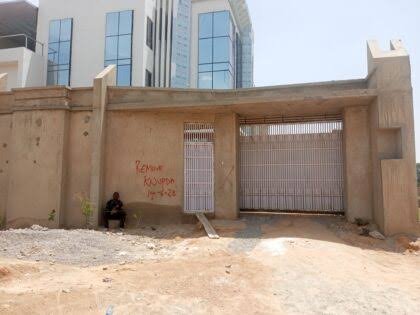 In a significant legal development, a Federal High Court in Kano has ruled that the Kano State Government must pay the sum of N30 billion in compensation to the Incorporated Trustees of Massallacin Eid Shop Owners.
This judgment stems from the controversial and allegedly unlawful demolition of shops in the vicinity of the Kano Eid Ground.
The demolition, which took place in June, was carried out by the administration led by Governor Abba Kabir Yusuf, who deemed the structures to be illegal. However, the traders, organized under the Incorporated Trustees of Massallacin Eid Shop Owners, vehemently contested this action in court.
Presiding over the case, Justice Samuel Amobeda delivered the verdict on Friday, describing the Kano State Government's actions as "barbaric and unconstitutional."
The court found that the government had failed to adhere to due legal processes in the demolition, leading to the issuance of this substantial compensation order.
The N30 billion compensation award reflects the court's determination to rectify what it deemed a wrongful act against the traders.
This decision is expected to have significant implications for future government actions concerning property rights and the protection of citizens' interests.
The ruling has elicited mixed reactions within the state, with some applauding it as a victory for property rights and the rule of law, while others express concerns about the financial burden it places on the state government.
It remains to be seen how the Kano State Government will respond to the court's decision and whether any appeals or negotiations will follow in the aftermath of this landmark judgment.
This case highlights the importance of upholding legal processes and ensuring that government actions are in line with constitutional principles, serving as a reminder of the need for transparency and accountability in governance.
As the Kano State government grapples with the implications of this ruling, the Incorporated Trustees of Massallacin Eid Shop Owners await the fulfillment of the court's compensation order, marking a significant chapter in this contentious legal battle.