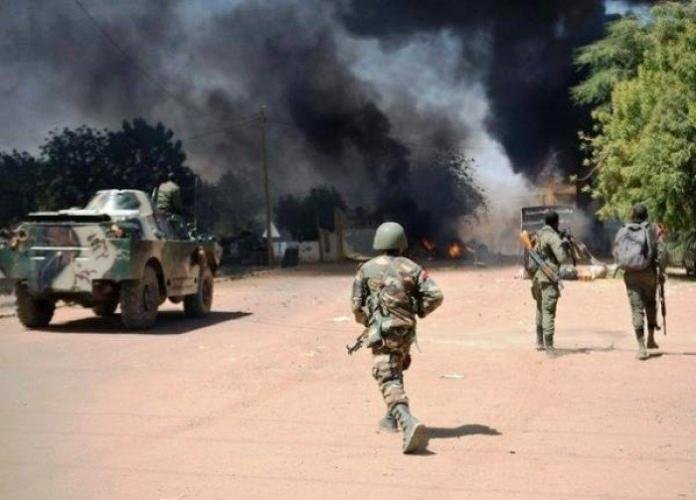 The Nigerien Ministry of Defense said hundreds of extremist militants on motorcycles attacked a village in the southwestern part of the country, killing 12 soldiers.
Seven soldiers were killed in the attack, while five more were killed in a road accident as they responded to the ugly incident.
According to the defence minister, over 100 militants were killed in a counter-offensive.
While reacting to the attack, Niger's Defence Minister Salifou Mody said Thursday's attack was carried out by "several hundred terrorists riding their motorcycles" in the town of Kandadji.
"A search and sweep operation is now underway in order to track down the enemy," the minister said.
It is still not clear who was behind the attack.
Recall that 17 soldiers were murdered in August in a similar attack near the border with Burkina Faso. The BBC reported that the attack was one of the deadliest in the country since the coup.
Attacks by violent extremist groups have increased since the military took control in July.
The army explained that it launched the coup in order to aid the fight against extremists linked to al-Qaeda and the Islamic State organization.
The counter-insurgency French troops in the country were expelled last week by the junta. French President Emmanuel Macron agreed to withdraw them as the ties between France and Niger – its former colony continue to nosedive.
The US government has more than 1,000 troops in Niger although they have not been asked to leave.