DSS appoints Afunanya as premier director new DPRSC, commends DG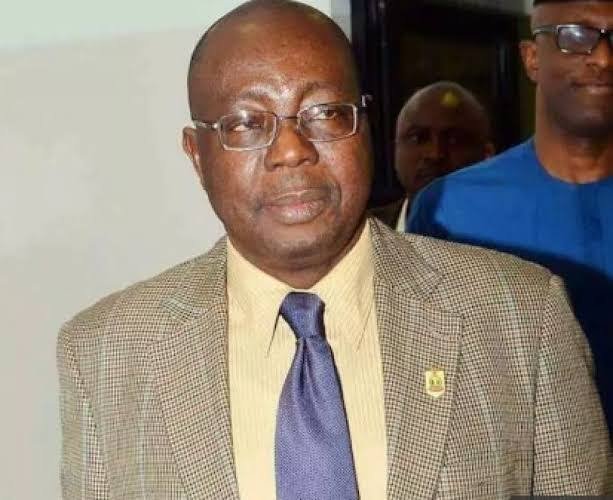 The Department of State Services, DSS, has approved the appointment of Peter Afunanya as the pioneer director-general of its newly established Directorate of Public Relations and Strategic Communications (DPRSC).
This was unveiled in a statement from the Directorate National Headquarters in Abuja on Wednesday, 27 September 2023.
According to it, the appointment took effect from 26th September, 2023. The establishment of DPRSC is a bold testimony to the efforts of DSS in sustaining citizen engagements, transparency and accountability.
The Department also applauded its director-general, Alh Yusuf Magaji Bichi, for the innovative innovation and for selecting Afunanya, a former public relations officer for DSS, to oversee the directorate affairs.
The full statement read: "Afunanya comes to his new role with over 20 years vast and rich experience in Intelligence analysis, threat assessment, security administration, VIP protection/detailing, investigation, counterterrorism, open source intelligence management, background checks and security vetting, surveillance, security sector/intelligence governance, democratic accountability in law enforcement, educational research, peace advocacy, alternative dispute resolution, development communication, interagency cooperation/liaison, joint operations, teaching, public and media relations, reputation management, strategic communication, protocol and diplomatic affairs, writing, public speaking, stakeholder engagement among others.
"A Ph.D holder in Security and Strategic Studies which he bagged in 2019 from the Nasarawa State University, Keffi, Afunanya also possesses a Master's degree in Peace and Strategic Studies, University of Ilorin, Kwara State from where he graduated in 2011. Similarly, he obtained a Master of Arts degree in English Language from the University of Uyo in 2009. Earlier, Afunanya graduated from Abia State University, Uturu, in 1997 with a Second Class Upper Division in English Language. He was a recipient of President's NYSC National Honours Award for Outstanding Performance (1998/1999) Service Year; Edo State NYSC Meritorious Honours Award (1998/99) etc.
"Since his enlistment into the DSS in 1999, Afunanya has attended many courses in leadership, management, executive intelligence management, preventing and countering violent extremism as well as tradecrafts at the Service's training institutions. Some of his foreign training programmes include Innovation and Strategy at Harvard University USA; Web investigation, City University, London; Security Management and Coordination, ARC London; International Conflict, USA; Counterterrorism and Strategic Communication, Switzerland. He has held many positions at the Service's Headquarters, Commands and Formations, the last being the Public Relations Officer. He was a member of the Board of National Broadcasting Commission (NBC) and Sub Committee of the Presidential Transition Council. He currently serves as a member of the Strategic Communication Inter-Agency Policy and Coordination Committee (SC/IPCC) in the Office of the National Security Adviser (ONSA).
"He is a Fellow of the Security Institute (FSI) and member of many professional bodies including Society for Peace Scholars and Practice (SPSP), Nigerian Institute of Chartered Arbitrators (NiCarb), Institute of Chartered Administration of Nigeria, Association of Communication Scholars and Professionals of Nigeria (ACSPN), Institute of Safety Professionals of Nigeria (ISPON), American Society for Industrial Security (ASIS), Nigerian Institute of Management (NIM), Nigerian Institute of Public Relations (NIPR).
"Afunanya was a recipient of the DGSS Meritorious Award (2021). A strong team player, he is a patriot and committed community worker. He is married with children and loves photography, playing golf, volleyball, storytelling and writing poetry/short stories."