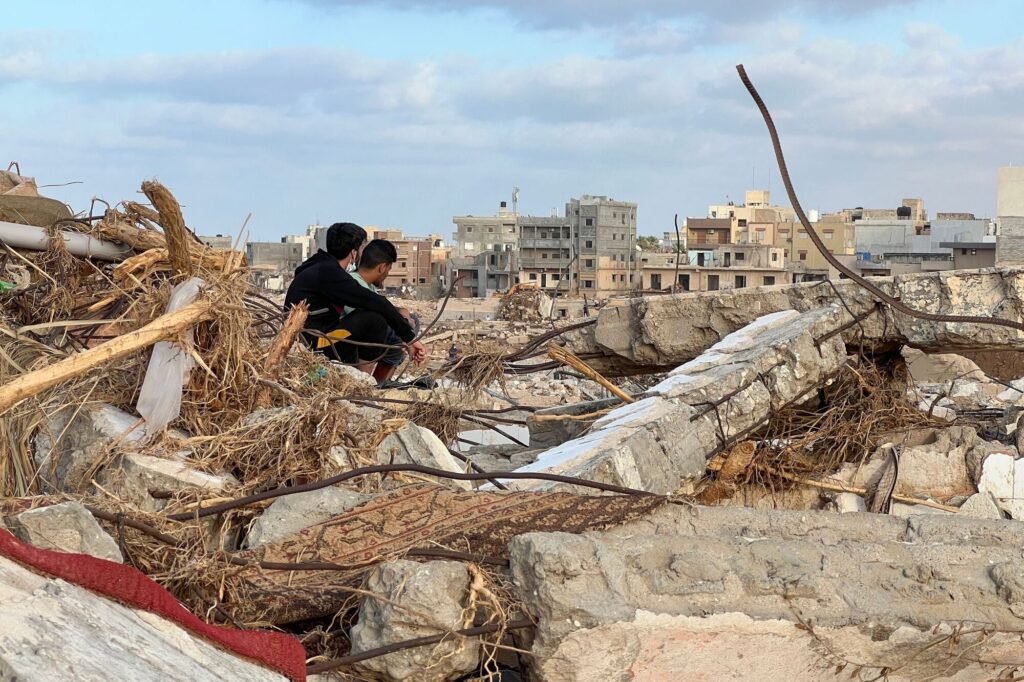 Officials in Libya have confirmed the arrest of the mayor of Derna, a Libyan city devastated by destructive flooding, in connection with the tragedy.
Abdulmenam al-Ghaithi was one of several officials charged in connection with the disaster that took the lives of hundreds of people earlier this month in eastern Libya.
Angry Derna locals burned down the mayor's residence last week in protest.
The office of the attorney general, based in the capital Tripoli, announced on Monday that the officials were "responsible for managing the country's dam facilities" and had raised a criminal case against them.
Some of the officials, including Mr al-Ghaithi, have already been held before the commencement of the trial.
The attorney general's office charged the officials with many shortcomings in a statement issued on Monday, including mismanaging resources allocated to maintain the dams that ruptured and triggered the floods in Derna.
His office also stated that the officials were negligent in their duties to maintain the dam, resulting in flood-related deaths and economic damages for Libya.
Mr. al-Ghaithi has also been accused of abusing his position of power.
Libya has two opposing administrations, one in the east and one in the west. The attorney general is situated in Tripoli, in the west, and it is unclear how much authority he has to order arrests in the east.
According to a 2021 report by a state-run audit body, the two dams were not maintained despite the provision of more than $2 million for that purpose in 2012 and 2013.
The disaster has however become a rallying cry for national unity in a country ravaged by 12 years of conflict and division.
The flood disaster, according to the Libyan Red Crescent, has killed at least 15,000 people and thousands of others were reported missing.