Just in: No casualty recorded as raging fire at Nigeria's apex court extinguished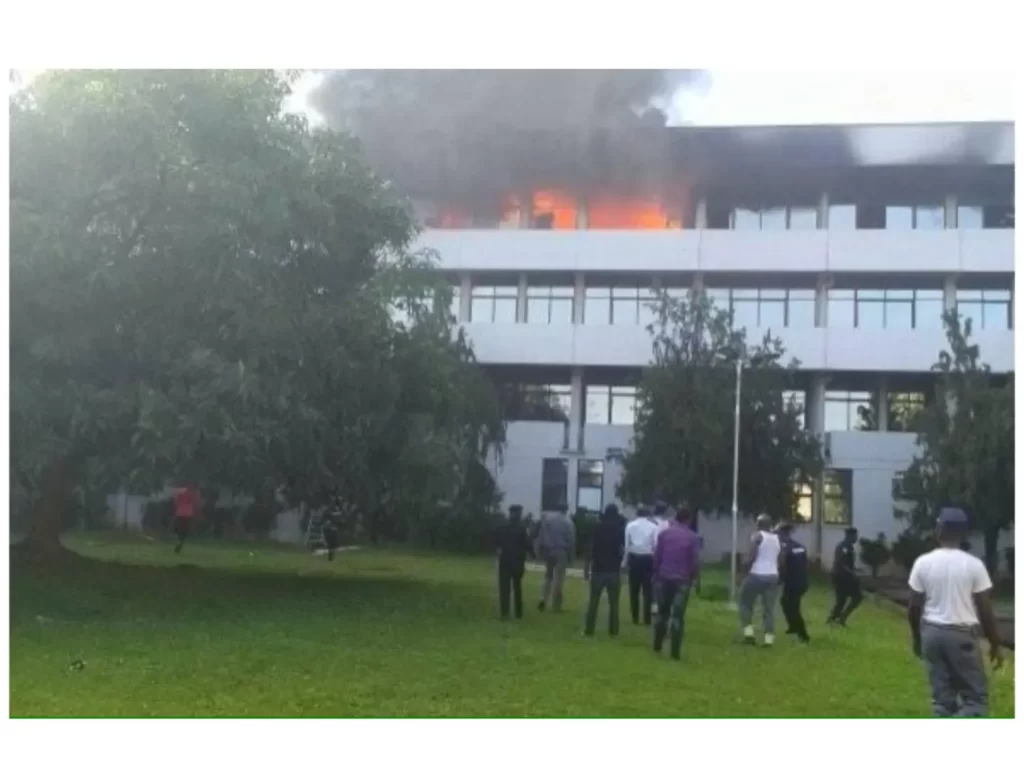 A fire, which broke out earlier on Monday at Nigeria's Supreme Court, has been extinguished by the men of the Nigeria Fire Service.
No casualty has been reported as some parts of the building which houses Nigeria's apex court went up in flames.
The News Agency of Nigeria, NAN reports that the Director of Press and Information of the Supreme Court of Nigeria, Dr Festus Akande, confirmed the fire.
"The fire has since been put out. There was no casualty," Akande said.
No clear reason has been identified as the cause of the inferno at the time of filing this report.
The offices of three Justices were reported to be affected by the blaze.
The fire is coming at a time when the Supreme Court is set to resume sitting to hear the appeals of cases filed by the People's Democratic Party (PDP) and the Labour Party (LP) regarding the last Presidential elections and the victory of All Progressives Congress (APC) President Bola Tinubu.
Both opposition parties had lost their cases at the Presidential Election Petitions Tribunal and had filed appeals with the Supreme Court in an attempt to depose President Tinubu.