UN corroborates support for Gombe state across key sectors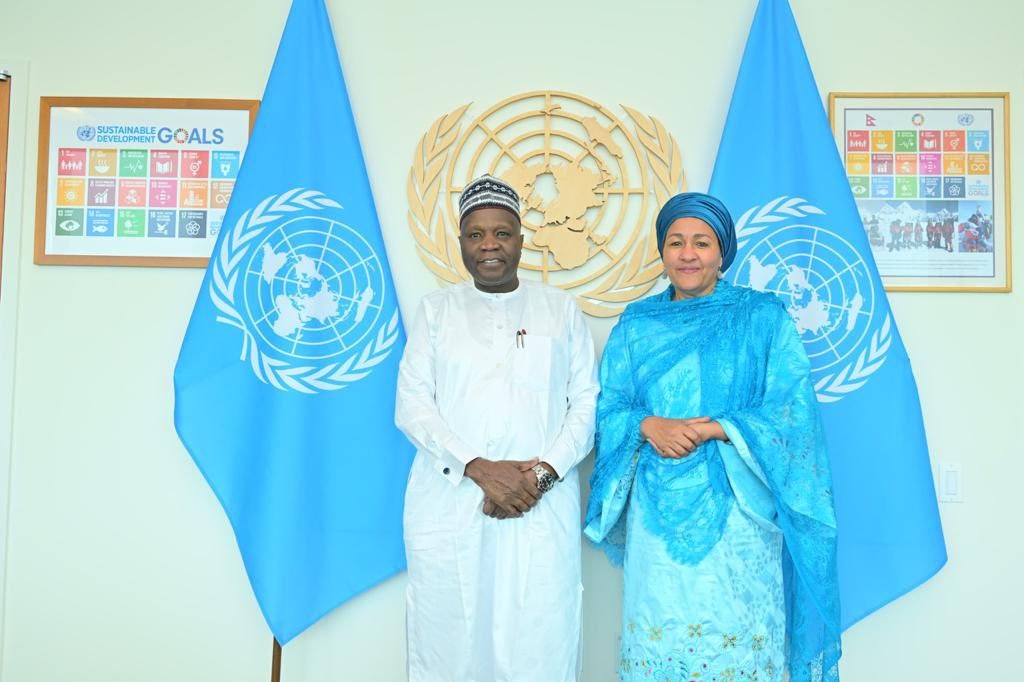 The United Nations, UN, has committed to deepening partnerships with Gombe state to foster socioeconomic development across key sectors, including health, education, and more.
Amina Mohammed, UN deputy secretary-general, gave this pledge during her meeting with Gombe state governor, Muhammadu Inuwa Yahaya, on the sidelines of the 78th UN General Assembly in New York.
Mohammed commended the achievements of Governor Inuwa in raising standards of living in subnational governance, noting that his succession would be a trail to follow.
She therefore pledged UN support for the state in the stewardship of his administration to deliver meaningful development to Gombe state.
Furthermore, the DSG reiterated her willingness to engage with international development partners such as the Bill and Melinda Gates Foundation (BMGF), Susan Buffet Foundation and the African Peace Corp to garner support for Gombe State in the realm of healthcare and human resource development.
In addition, she offered to facilitate the UN's technical support to bolster the Secretariat of the Northern States Governors' Forum, a crucial platform for regional development, as soon as a formal request is made.
In his remarks, Governor Inuwa Yahaya applauded Amina Mohammed for her remarkable contributions to the UN's global mission, describing her as a worthy daughter of Gombe and proud global ambassador of the state and Nigeria.
During the meeting, he presented an overview of the multifaceted development initiatives that his administration is currently implementing, with a particular focus on healthcare and education.
The Governor appealed for support in leveraging Hajiya Amina's international networks to enhance Gombe state's healthcare system, particularly at the primary and secondary levels. This includes attracting skilled manpower to fortify the operations of the three General hospitals that have either been constructed or rehabilitated across the three senatorial zones of Gombe State.
He emphasized his administration's unwavering commitment to providing counterpart funding where necessary to facilitate this vital endeavor.
In his capacity as the Chairman of the Northern Governors' Forum, Governor Inuwa Yahaya also sought the UN's assistance in strengthening the Forum's Secretariat through the provision of technical experts. These experts would work in tandem with the Forum to drive its overarching development objectives.