COAS guarantees adequate medical support for wounded soldiers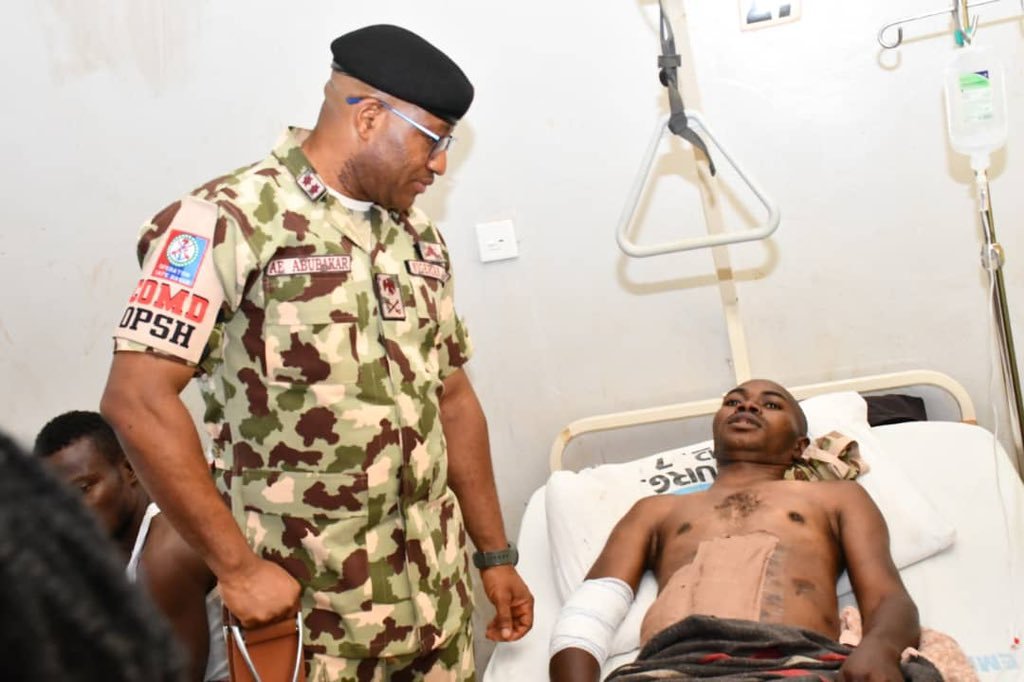 The Chief of Army Staff, Lieutenant General Taoreed Lagbaja has assured unwavering medical support for all personnel of the Nigerian Army, adding their safety is of utmost priority.
The Commander Operation Safe Haven (OPSH) and General Officer Commanding 3 Armoured Division Nigerian Army, Major General AE Abubakar disclosed the good news today.
He said it while on a courtesy visit to some wounded soldiers in the ongoing Operation Hakorin Damisa IV at the Jos University Teaching Hospital (JUTH) in Jos, Plateau State.
Speaking with victims, the commander emphasised the commitment of the Nigerian Army to the provision of medical treatment that would enable quick recovery.
Gen Abubakar added that the nation was proud of their selfless service and continued sacrifices toward maintaining peace in the country.
"Lieutenant General Taoreed Lagbaja has directed that comprehensive medical care was imperative for the wounded heroes, including further medical therapy overseas should the need arise. He reiterated that the welfare of troops was of utmost importance to the COAS while wishing them a quick recovery," said Abubakar.
The Commander was accompanied by commanders and principal staff officers from HQ 3 Division and Operation Safe Haven.