Zamfara Guber: Joint Forces demonstrate zero tolerance for criminality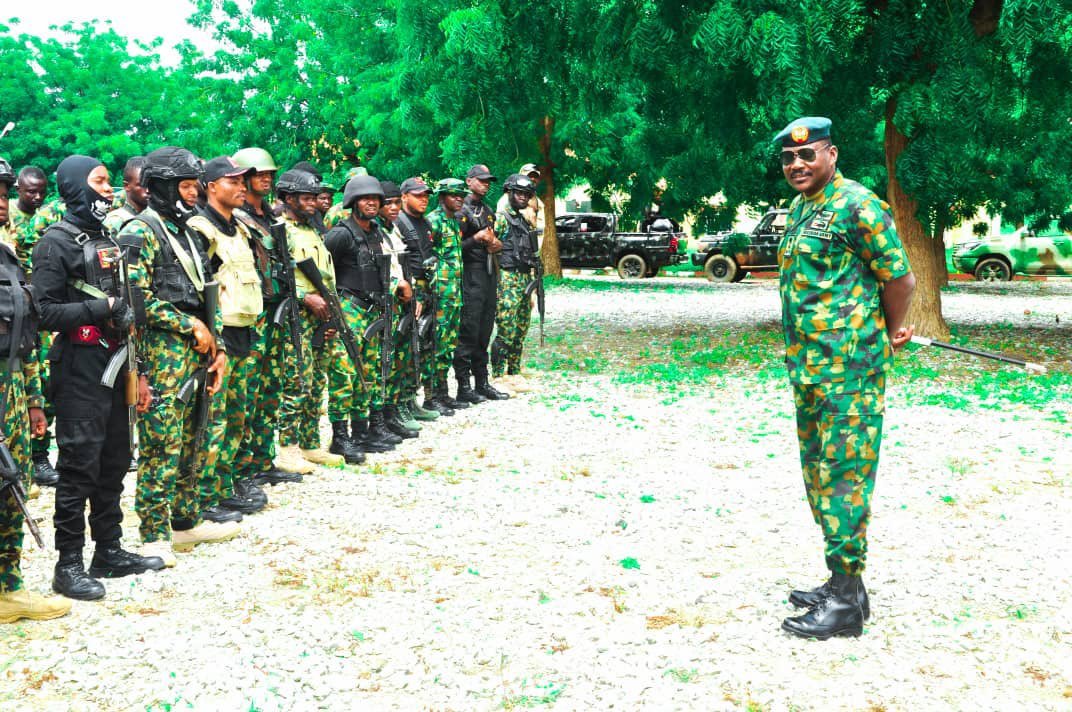 Following the Zamfara state governorship election petition tribunal judgment on Monday 18 September 2023, the Commander 1 Brigade Nigerian Army, Brig Gen Sani Ahmed has charged the combined troops to deal decisively with any person intending to destroy the peace in the state especially in Gusau, the state's capital.
He said this while addressing the combined  troops for the show of force in Gusau on Monday.
Brigadier General Ahmed issued a clear warning to those who want to foment troubles on the outcome of the elections petition judgment,  should leave now or face the consequences of their actions.
He therefore called on the good people of the state to go about their normal businesses as adequate security measures are provided in all flash points, bad spots and strategic places in Gusau. He urged the people to immediately report any suspicious gathering and act of violence in their respective places to the security agencies.
"Troops of 1 Brigade, Nigerian Air force, the Police, Department State Services and all other security agencies within the Area of Responsibility are taking part in the show of force and are ready to protect lives and properties in the state," General Ahmed assured residents.
He added the show of force was carried out to dominate and be seen to dominate the entire Zamfara state and Gusau the state capital.
The Commander disclosed that similar shows of force are simultaneously carried out at all the Local Government Areas in the state to build the populace confidence and to make the environment safe and secured before, during and after the pronouncement of the 2023 Zamfara election petition judgment.