OAU increases tuition fees for new, returning students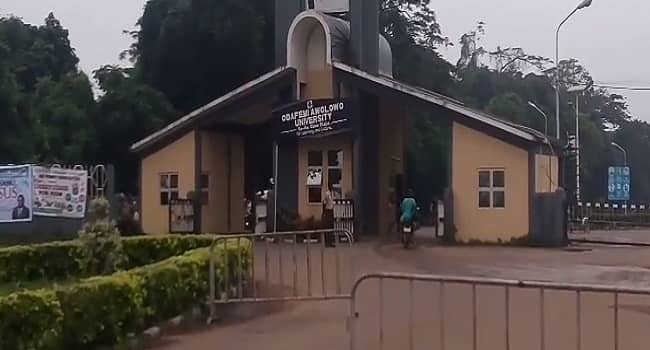 The Obafemi Awolowo University (OAU), Ile-Ife, Osun State has announced adjustment to the fees to be paid by both its new and returning students for the new academic session.
In a press statement by its Public Relations Officer, Abiodun Olarewaju, the university disclosed that new students in the Faculties of Arts, Law and Humanities, will pay N151, 200 while returning students of the same faculties will pay N89,200.
New students in the faculties of Pharmacy and college of health sciences will pay N190,200 and the returning students will pay N128, 200 respectively.
The institution noted that the fee modification which takes effect from the 2023/2024 academic session, has been established to ensure a fair and balanced fee structure throughout the university's faculties.
With this announcement, the OAU joins some other federal universities that have increased tuition fees recently.
Recall that students in the University of Lagos have staged a protest twice in one week over the hike in tuition fees by the institution.
Their counterparts in the University of Jos also came out en masse to protest the hike in tuition fees with students from both institutions calling on concerned parties to come to their aid.