African leaders commiserate with quake-hit Morocco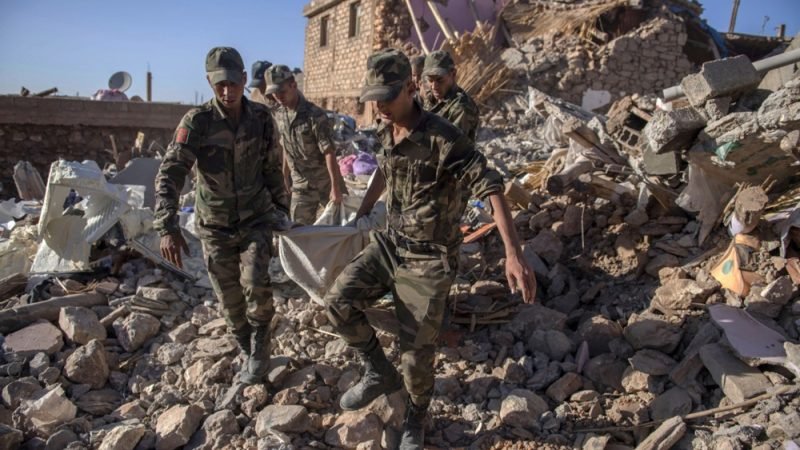 In a display of solidarity and heartfelt condolences, African leaders have extended their sympathies to Morocco following a devastating earthquake that struck the North African nation on Saturday, causing significant loss of life and injuries.
Ethiopian Prime Minister Abiy Ahmed expressed his profound condolences on his official X platform, stating, "I extend my heartfelt condolences to the people and Government of Morocco for the loss of lives due to the devastating earthquake. Ethiopia stands by your side in these difficult times."
The Ethiopian authorities, on behalf of the People and Government of Ethiopia, have also conveyed their deepest condolences to the victims of the earthquake, emphasizing the shared grief over the tragic event.
Also, Nigerian President Bola Ahmed Tinubu joined the chorus of support, sending a heartfelt message of condolences to Morocco. President Tinubu expressed unwavering solidarity with Morocco in the wake of the catastrophic earthquake, which has claimed numerous lives and left many injured.
In his message, President Tinubu conveyed his sympathies to King Mohammed VI of Morocco and all the affected families. "I extend my heartfelt condolences to King Mohammed VI of Morocco following Saturday's devastating earthquake in his homeland, which claimed many lives," President Tinubu stated. 
He further commiserated with the families who lost loved ones and all those affected by this tragic event.
Earlier the head of the African Union Commission who is also the President of Comoros President, Azali Assoumani expressed "great pain" over the devastating earthquake in Morocco which has claimed more than 800 lives.
"I learnt with great sadness of the tragic consequences of the earthquake that hit the kingdom of Morocco," Moussa Faki Mahamat said, expressing his "sincere condolences" to the king, the Moroccan people and the families of the victims.
The earthquake, measured at a magnitude of 6.8, has plunged the nation into mourning for the lives lost and has led to fervent prayers for the swift recovery of those injured. 
As Morocco grapples with the aftermath of the disaster, several countries from across the globe have sent foreign aid shipments and support to assist with relief efforts.