South Africa: Ramaphosa calls for enforcement of laws to stop illegal occupation of buildings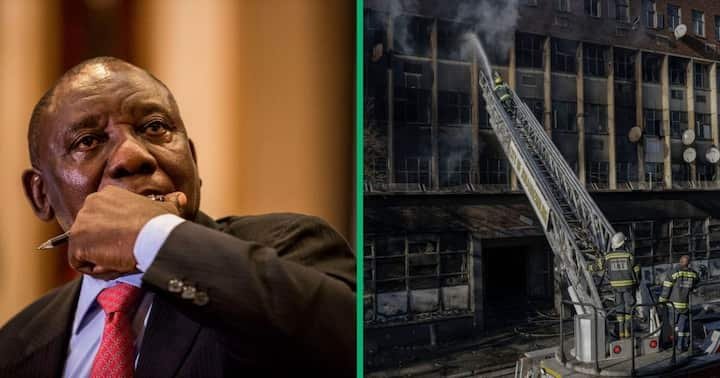 President Cyril Ramaphosa has on Saturday called on officials to sanction laws prohibiting those living in South African cities from illegally living in apartment buildings.
The instruction follows a deadly fire in a Johannesburg building that was occupied illegally.
"Local government has to enforce the laws," Ramaphosa said at a governing African National Congress party event.
"This has given us a wake-up call, and I have said that our cities and municipalities must now pay attention to how people live. We do encourage people to live in the inner city …but we need to do it in accordance with our laws."
The fire in Johannesburg led to the death of more than 70 people and has since revealed widespread poverty and unemployment ravaging one of Africa's giants.
Local officials hinted that efforts to drive out occupants from illegally occupied structures are frequently hampered by court orders prohibiting evictions.
In response to this, Ramaphosa stated that he has directed government ministers to examine methods of executing the laws without infringing on people's rights.
The demolished structure is associated with apartheid-era South Africa. The building was used as the main place where Black South Africans obtained their "dompas" or passbooks, which allowed them to work in white-controlled areas of the city.
Ramaphosa stated that he obtained his passbook at the already burned-down building roughly 50 years ago while working in the city, according to Reuters.