FCTA demolishes market, says harbours criminals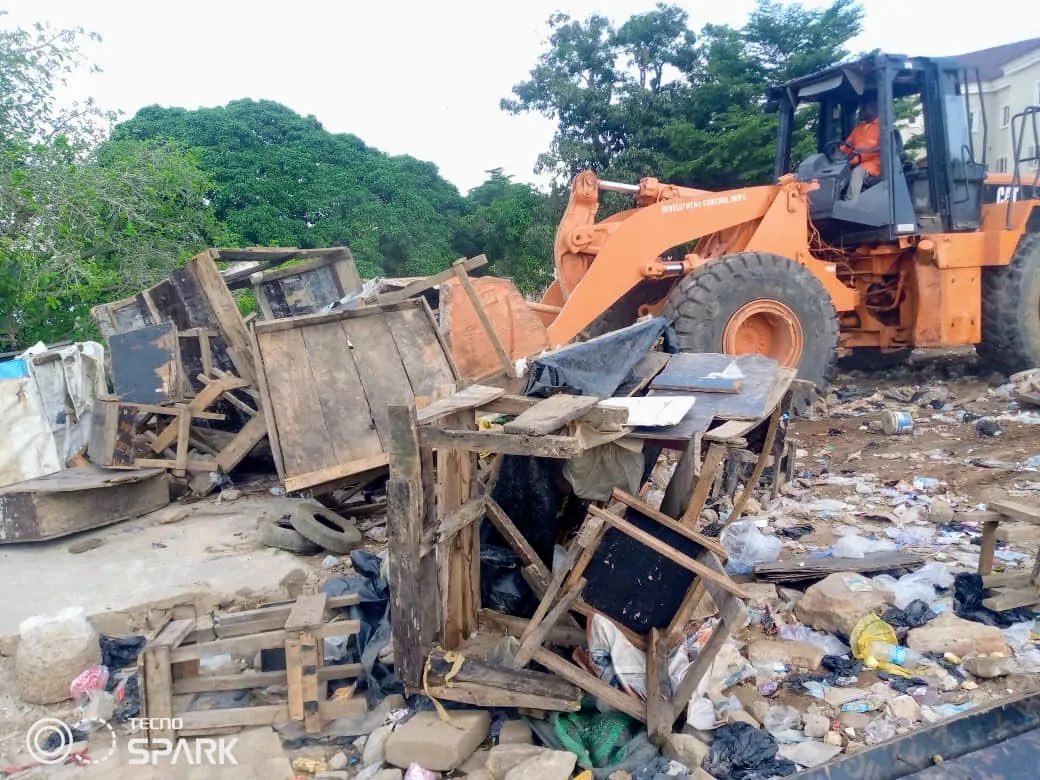 The Authority of the Federal Capital Territory, FCTA, has demolished an illegal market popularly called "Kasuwan Dare", saying that it poses a security threat to users and passersby as the market serves as a refuge for criminals.
The destruction order of the market, situated at Hassan Musa Katsina Street, near Kpaduma II in Asokoro Extension, Abuja, was executed on Tuesday.
The Director, Department of Development Control, Mukhtar Galadima, noted that the illegal market was becoming a threat to the residents of the area and passersby, hence the need for sanitisation.
He explained that the market has been used as a hideout by miscreants, drug dealers and men of the underworld.
"The operation will help us get rid of the hoodlums and drug dealers that have taken over the place."
He reiterated that the place has been demolished three times before, while deviants have always rebuilt it. However, he stressed that nothing of the sort would be tolerated this time around.
Galadinma said, "We had demolished the place about three times, but the nuisances rebuilt and continued their activities.
"This time around, the demolished market will remain demolished. We need to sanitise the place and enhance the aesthetic quality of the environment.
"It is also part of the current administration's policy of sanitising the city, and this is one of the areas we are commencing the exercise," he explained.
Also, the Secretary, FCTA Command and Control, Peter Olumuji, said efforts would be put in place to ensure the safety of residents in the area.
The Village Head of Kpaduma, Bitrus Yakubu, commended the FCT Administration for coming to their rescue and for ridding the area of hoodlums.
"The place has been here for over twenty years but today it has gone down for our own good.
"We are very happy as a community that the area is cleared for good," Mr Bitrus said.