Soldiers detain Nigerien President Bazoum, declare coup on national TV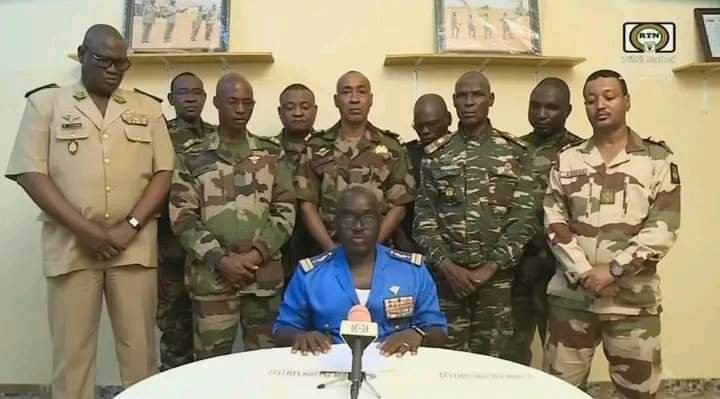 Nigerien soldiers, in the early hours of Thursday, July 27, announced a coup on national TV.
This comes hours after the troops sealed off access to the President's residence and offices, and vehemently refused to release president Mohamed Bazoum.
ECOWAS chair warns anti-democratic actors, rebels in Niger Republic 
In the broadcast, 10 senior officers led by Col Maj Amadou Abdramane said the National Council of the State Guard of the Nation had dissolved the constitution, suspended all institutions and closed the nation's borders.
"We, the defence and security forces… have decided to put an end to the regime you know. This follows the continuing deterioration of the security situation, and poor economic and social governance.
All institutions have been suspended and the heads of the ministries would take care of day-to-day business.
All external partners are asked not to interfere. Land and air borders are closed until the situation has stabilised," the troops said.
They added a night curfew would take effect from 22:00 until 05:00 local time until further notice.