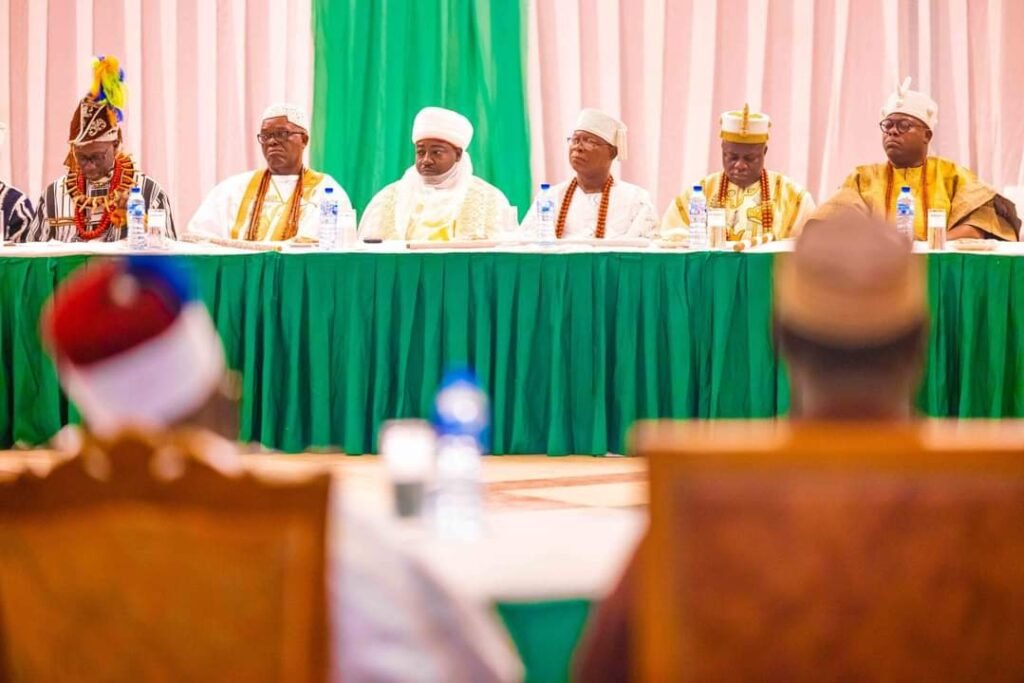 In an effort to foster national unity and reconciliation, President Bola Ahmed TinubuPresident Bola Ahmed Tinubu has engaged the collaboration of esteemed first-class traditional rulers from various regions of the country.
A productive meeting was held on June 9, 2023, at the prestigious Old Banquet Hall in the Presidential Villa, Abuja.
This gathering marked a significant step in President Tinubu's endeavour to engage with key national stakeholders on a wide range of pressing issues, with a primary focus on enhancing unity and reconciliation within the nation.
Leading the distinguished colleagues was His Eminence, Alhaji Muhammadu Sa'adu Abubakar, the Sultan of Sokoto.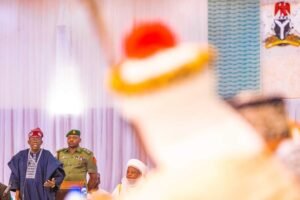 During his opening remarks, the Sultan conveyed their purpose for visiting the president, saying" to express congratulations and pledge unwavering support in his monumental responsibility of governing the country."
The Sultan highlighted the council of traditional rulers' expertise in diverse domains of human endeavour, "making them a valuable resource for the President to leverage".
He assured President Tinubu of their readiness to provide guidance and support whenever needed.
Oba Adeyeye Enitan Adewusi, the Ooni of IfeOoni of Ife, also urged President Tinubu to actively involve traditional rulers, particularly in addressing the pressing issue of insecurity. With conviction, the Ooni exclaimed, "Mr. President, use us. Use us. Use us."
Distinguished attendees at the meeting included Vice-President Kashim Shettima, Senator George Akume (the Secretary to the Government of the Federation), the Sultan of Sokoto, the Ooni of Ife, the Emir of Kano, the Obi of Onitsha, the Tor Tiv, the Etsu Nupe, the Deji of Akure, the Shehu of Borno, the Permanent Secretary, the Elegushi of Ikate, the Jaja of Opobo, the Lamido of Adamawa, the Emir of Zauzzau, the Gbong Gwom Jos, the Attah Igala, the Alake of Egbaland, the Shehu of Borno, and a representative of the Oba of Benin.