Eid-el-fitri: President-elect, Bola Tinubu, felicitates Muslim Ummah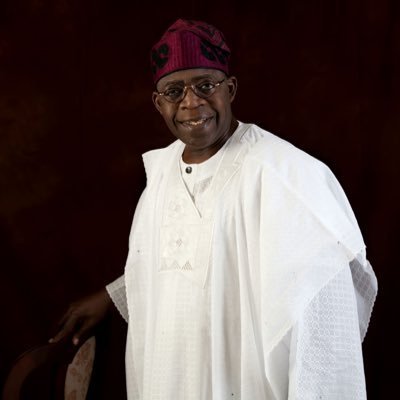 Nigeria's President-elect, Bola Ahmed Tinubu, has felicitated the Muslim Ummah on the occasion of this year's Eid-el-fitri.
In his felicitation message, Tinubu expressed gratitude to the Almighty Allah on the conclusion of the 2023 Ramadan, wishing the Muslims a happy celebration.
Tinubu mentioned that fasting in the Holy Month of Ramadan itself is an expression of gratitude to Allah and a total submission to His ordainment.
He said, "For Muslims in our country and all over the world, Ramadan is a sacred spiritual obligation as one of the five pillars of Islam. With the help of Almighty Allah, we have gone through a period of abstinence, self-discipline, self-reflection, self-purification in gratitude and total submission to the will of Allah."
He added that fasting has come to teach morality and absolute mannerism to live the rest of the months without turning away from the right path.
"At the heart of our faith and a major demand on all faithful is the requirement to commit ourselves to wholesome living. This entails love for one another, love for fellow humans regardless of creed, region and ethnicity, love for our communities and love for country.
"To love one another, have compassion, empathy and love our beloved country means we must become better citizens in line with the teachings of Prophet Muhammed," Asiwaju stated.
The President-Elect enjoined all Nigerians to always do what is right, carry out their civic duties and be just in every dealing. He also emphasized the fulfilment of all the promises that he made during his campaign manifesto.
"We are at the dawn of a Renewed Hope for a better, greater and a more prosperous Nigeria and I stand ready to walk with all Nigerians, young and old, male and female, with this opportunity to serve you in honour and dignity. This is a commitment that I have made and one in which we cannot afford to fail," he concluded.