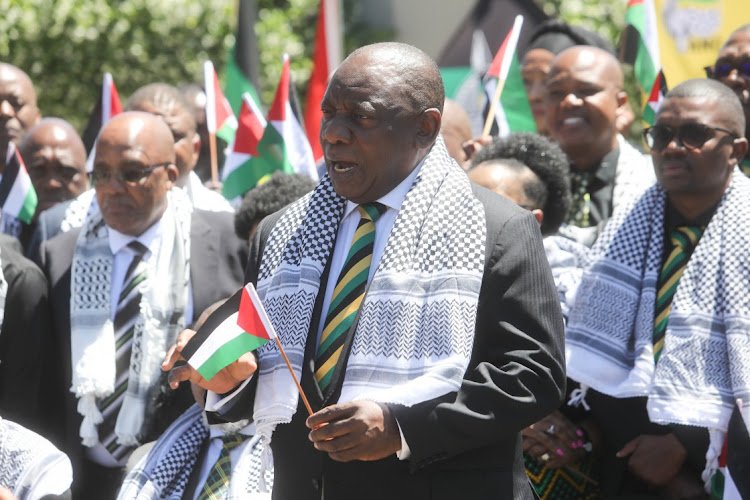 The South African government has referred the Benjamin Netanyahu-led administration to the International Criminal Court (ICC) in response to its actions in the Gaza conflict.
President Cyril Ramaphosa said on Wednesday that, "As South Africa we have accordingly, together with many other countries in the world, saw fit to refer this whole Israeli government action to the International Criminal Court. We have put through a referral because we believe that war crimes are being committed there," President Ramaphosa said.
While blaming Hamas for the initial attack, the South African leader said his country opposed Israel's ongoing offensives, which they "believe warrant investigations by the ICC".
The International Criminal Court (ICC) investigates and, where warranted, tries individuals charged with the gravest crimes of concern to the international community: genocide, war crimes, crimes against humanity and the crimes of aggression.
South Africa has been a staunch supporter of Palestinians in the ongoing conflict with Israel and those before. The country likened their struggle to their apartheid history.
Thousands of people across the world have rallied in support of the people of Gaza and called for a humanitarian ceasefire.
In another development, Palestinian media say no fewer than 50 people were killed in an air strike in the central Gaza Strip.
The Israeli government hasn't commented on the strike but says it targets Hamas infrastructure and minimises civilian casualties.
So far, more than 11,500 people have been killed in Gaza since Israel commenced its retaliatory strikes against Hamas in Gaza.