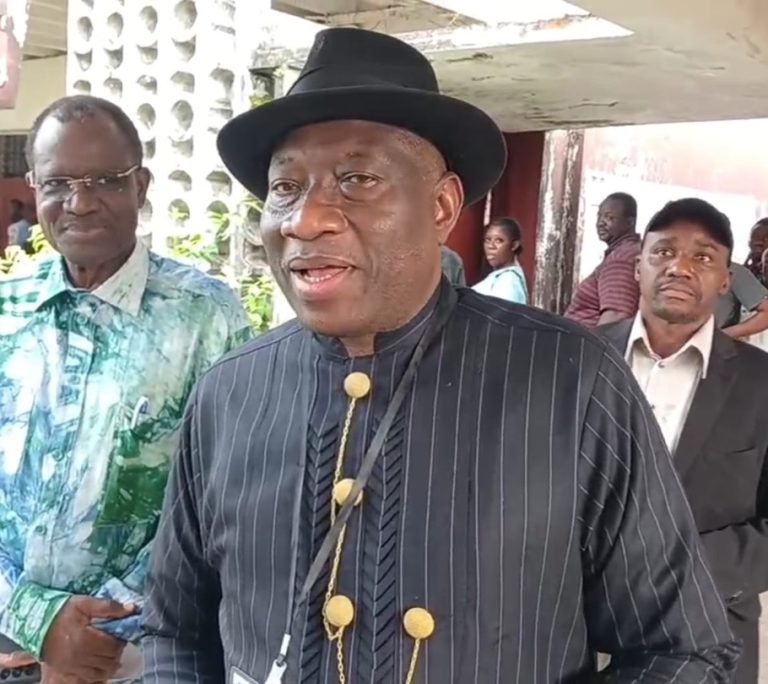 Former Nigerian President Goodluck Ebele Jonathan has commended Liberians for conducting themselves peacefully at the just concluded presidential run-off election in the country.
Mr. Jonathan, who led the West African Elders Forum (WAEF) mission to Liberia, also called on the citizens to sustain their commitment to their country.
Liberians went to the polls again on Tuesday as the incumbent leader, George Weah, who's seeking a second term, failed to secure the 50 percent votes required to secure an outright victory in the first round of the election in October.
Reacting to the conduct of the poll, the one-time Nigerian president told newsmen that the outcome was commendable and peaceful.
He praised the people of Liberia for paving the way for peace to prevail, adding that it demonstrates their will for a better Liberia.
Meanwhile, counting is ongoing after voting in the run-off between Mr. Weah of the ruling Coalition for Democratic Change (CDC) and Amb. Boakai of the opposition Unity Party (UP).
Davidetta Browne Lansanah, the head of the country's electoral commission, said Boakai's Unity Party had obtained 50.71 percent of the vote so far, against Weah's Congress for Democratic Change with 49.29 percent.
The two candidates are facing one another in the presidential race for the second time. Weah was sworn in to lead Liberia in 2018 after beating Boakai in the previous polls.