Saka, Harland get UEFA Champions League player of the week nominations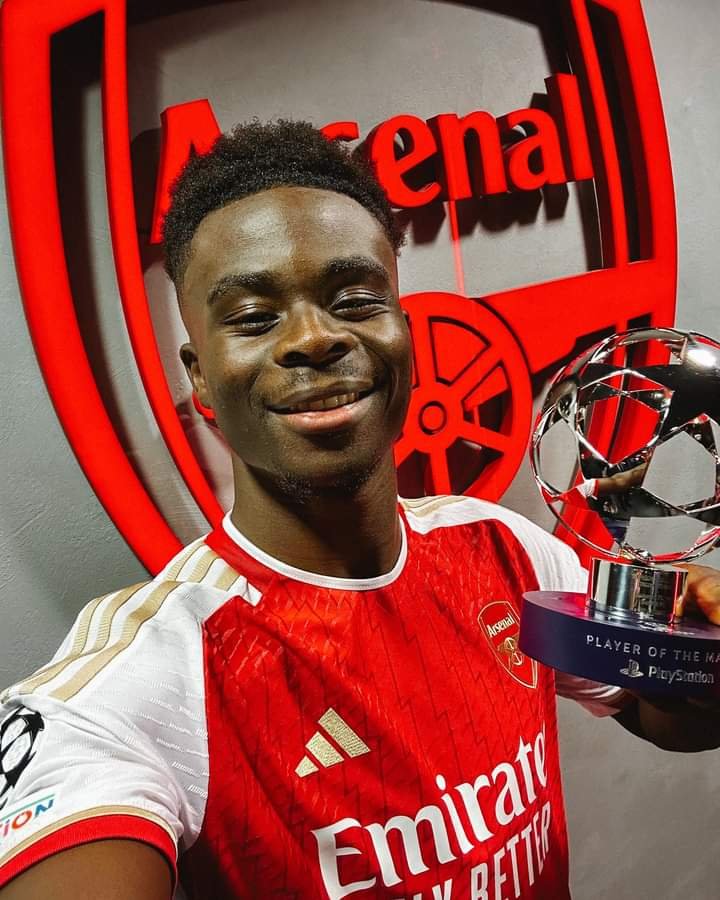 Arsenal forward Bukayo Saka has been nominated for the UEFA Champions League Player of the Week award after his brilliant display against the Spanish opponent, Sevilla.
The Englishman of Nigerian background, was involved in both goals in the Wednesday night's 2-0 win.
Saka provided the assist for Leandro Trossard and scored in the 64th minute, cutting in from the right to curl the ball into the far corner on his left foot
He came off in the 85th minute to a standing ovation from the fans at Emirates Stadium.
The other nominees for the award are Antoine Griezmann for Atletico Madrid v Celtic, Erling Harland for Manchester City v Young Boys, and Rodrygo for Real Madrid v Braga.
Meanwhile, Arsenal's coach, Mikle Arted has described the Win against Sevilla as a good response following the Gunners controversial loss to Newcastle United.
He said, "I think it was more of the really good things that we did against Newcastle, we didn't need a response because the team performed extraordinarily well against a team that are really difficult to play against. Today it needed other requirements, tactically we needed something else, we played at home, we need a different game, and we implemented what we wanted really, really well, so I'm really happy with the last two performances."
Commenting on On Kai Havertz's performances, he said "For me, against West Ham in the first half he was the best player, Newcastle one of the best, and today, again he was really strong, I'm really happy with him."