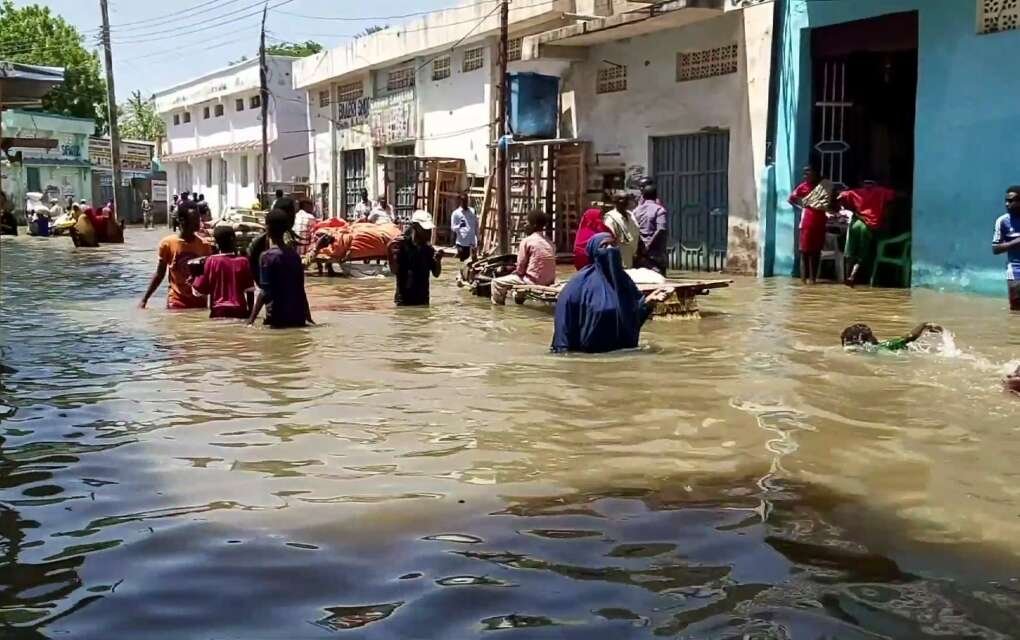 More Somalis have been confirmed dead from the ongoing flash floods in the country, the national disaster management agency says.
The flooding, which has left many people injured and affected an estimated 850,000 others, took the lives of additional 29 people, adding to the growing death toll.
Mahamuud Moallim, the head of the agency, confirmed the latest development.
Fourteen people were earlier confirmed killed in the floods on Saturday by the United Nations humanitarian affairs agency (Ocha).
The impacts of the floods have been particularly severe in various regions, with hundreds of thousands of people experiencing temporary displacement.
This alarming development follows a challenging period for Somalia, as the nation grappled with its most severe drought in four decades just a year ago. 
Officials said Southwest and Jubbaland states had the heaviest losses with approximately 536,608 individuals seriously affected by the flooding.
The UN agency said in September that the region was likely to encounter heavier than normal rains over the October-December period due to the El Niño phenomenon.