4 NSCDC operatives feared dead in daring pirate ambush on Bakana River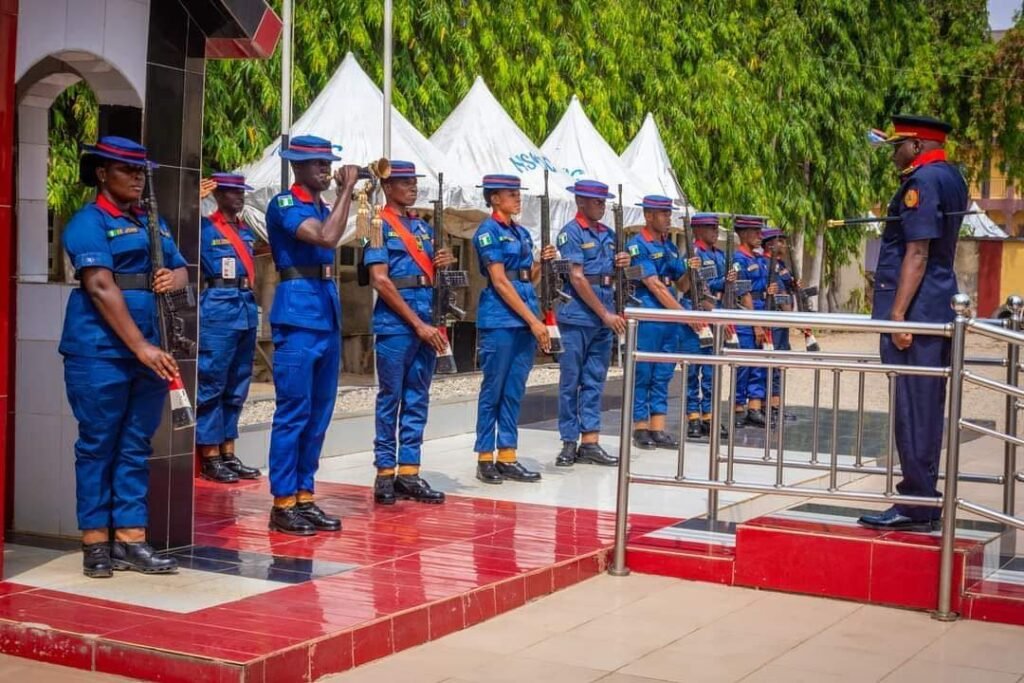 In a shocking turn of events, four dedicated officers of the Nigeria Security and Civil Defence Corps (NSCDC) are believed to have lost their lives in a daring attack by suspected sea pirates on Bakana River, situated in the heart of Rivers State.
The attack occurred in the early hours of Friday, leaving the region in a state of shock and mourning.
According to a concerned resident of the Bakana community, who requested anonymity, the dreadful incident unfolded with terrifying swiftness.
The NSCDC operatives, who were valiantly serving their duty, came under heavy gunfire from the sea pirates in the Degema Local Government Area.
The pirates, said to be heavily armed, launched a brutal assault on the officers, resulting in the tragic loss of four lives.
Distressingly, two of the fallen officers, identified as Muslims, have already been laid to rest, following the sacred Islamic> rites, in a heart-wrenching ceremony that brought the community together in grief and solidarity.
The news of this gruesome attack has sent shockwaves throughout the region, as communities and security agencies alike grapple with the reality of the situation. The Bakana River, once known for its serene beauty, has now turned into the backdrop of a devastating tragedy.
In response to this heartbreaking incident, the spokesman for the NSCDC in Rivers State, DSC Olufemi Ayodele, neither confirmed nor denied the attack.
He explained that the command is actively investigating the situation and is expected to release an official statement once more facts come to light.
This tragic event serves as a stark reminder of the dangers that security operatives often face in their line of duty, and it underscores the need for greater efforts to secure our waterways and protect those who protect us.
The hearts of the people of Rivers State go out to the families of the fallen officers, and the community at large remains in mourning as the investigation into this harrowing incident unfolds.