NNPCL denies plan to increase petrol pump price across Nigeria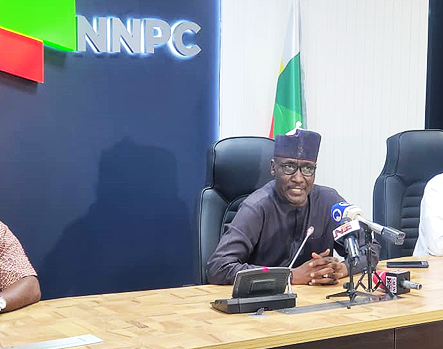 The Nigerian National Petroleum Company Limited (NNPCL) has denied a viral report making the rounds in the country that there are plans to increase the pump price of petrol.
The company said this in a statement posted on Friday via its official X platform.
"Dear esteemed customers, we at NNPC Retail value your patronage, and we do not have the intention to increase our PMS pump prices as widely speculated.
"Please buy the best quality products at the most affordable prices at our NNPC Retail Stations nationwide," the NNPCL said.
The national oil company had about five months ago commenced the adjustment of pump prices of fuel due to the removal of petrol subsidy to allow market forces to determine prices.
This follows the removal of subsidy on fuel by President Bola Tinubu during his inaugural address on 29 May.
Since the end of the expensive and controversial subsidy, petrol now sells at N570 per litre, an almost 200 per cent increase from the initial price below 200 Nigerian currency.
This has since pushed up the cost of transportation and prices of goods and services by significant percentages
The oil company blamed Nigeria's rise in petroleum pump prices on 'market forces.'
Mele Kyari, the NNPCL Group Chief Executive Officer said with the deregulation of the oil sector, market situations will force the price of highly demanded petroleum products up sometimes and in other instances force it down.