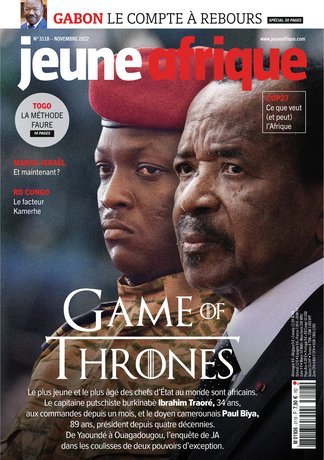 Another French news outlet, Jeune Afrique, has been suspended in Burkina Faso by the ruling military authority, citing the publication of false reports.
In a statement, the military authority said the newspaper was attempting to undermine the armed forces and manipulate facts in order to cause unrest.
The allegations stem from two recent articles that detailed discord in the military.
The suspension highlights the latest escalation in a crackdown on French media since the West African country came under the control of military administration.
Jeune Afrique is yet to comment on the suspension by the junta.
Earlier, the junta suspended French-funded broadcasters Radio France Internationale and France24 for allegedly giving voice to terrorists across the Sahel region south of the Sahara. Both publications denied the accusations.
Also, two French journalists from the publications Le Monde and Liberation were expelled from the nation in April.
The suspension, according to Liberation, was unreasonable because the two journalists were of "perfect integrity" and had all of their paperwork in order.
Relations between Burkina Faso and its former colonial power, France, have collapsed over deteriorating insecurity linked to extremists insurgency that triggered two military coups last year.
The dwindling ties led to expulsion orders for diplomatic officials, including the French ambassador to the country.