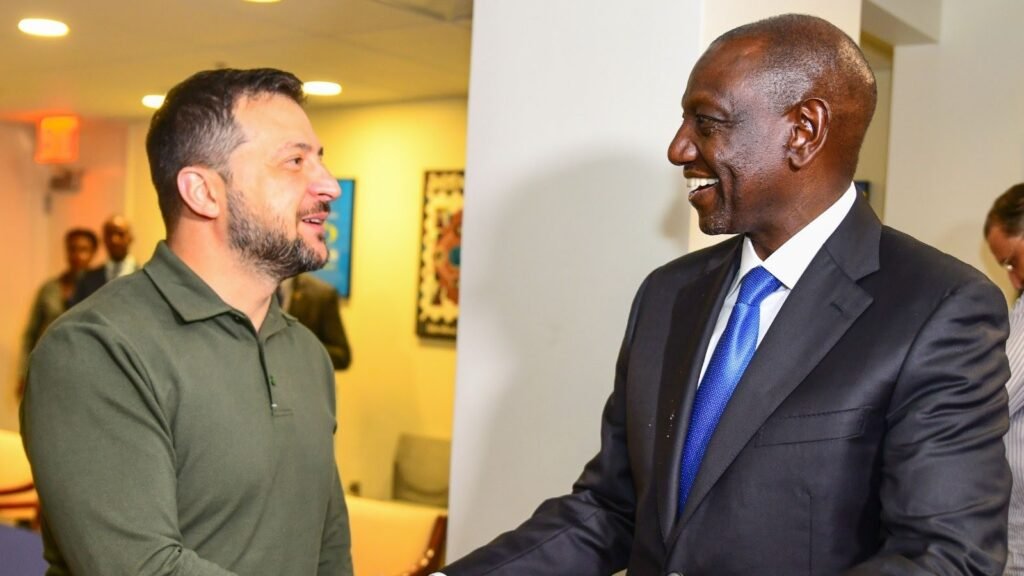 Kenya's president said in New York that Ukraine will establish a grain base in his country, a crucial step toward addressing East Africa's severe food shortfall.
William Ruto made the announcement after meeting with Ukrainian President Volodymyr Zelenskyy in New York City, where the two leaders are attending the 78th United Nations General Assembly.
In a statement, Ruto said he "held talks with Ukraine's President Zelenskyy, who committed to establishing a grain hub in the Port of Mombasa to address a food shortage in East Africa."
The collaboration with Kenya intends to solve an ongoing shortage of food predicament that has been aggravated by a variety of problems such as climate change, political instability, and disruptions in global supply systems.
Countries in the Horn of Africa, including Kenya, Somalia and Ethiopia, are struggling with the worst drought in decades. The climate trouble has affected millions of people across the region.
The establishment of a grain hub in the Port of Mombasa is projected to improve grain importation and distribution, resulting in a more stable and predictable food supply for East African nations.
The war in Ukraine highlights the need for the initiative.
Following Russia's invasion of Ukraine in February 2022, there has been a grain shortfall in global grain markets, putting a strain on food supplies in places that rely on Ukrainian grain.
President Ruto pledged his country's support for an amicable resolution to the Russia-Ukraine conflict.
"Kenya advocates for a peaceful resolution of the Russia-Ukraine conflict to restore stability, alleviate the suffering of the people, and stop destruction of property," he said.