President Tinubu decorates Army Chief, others into new ranks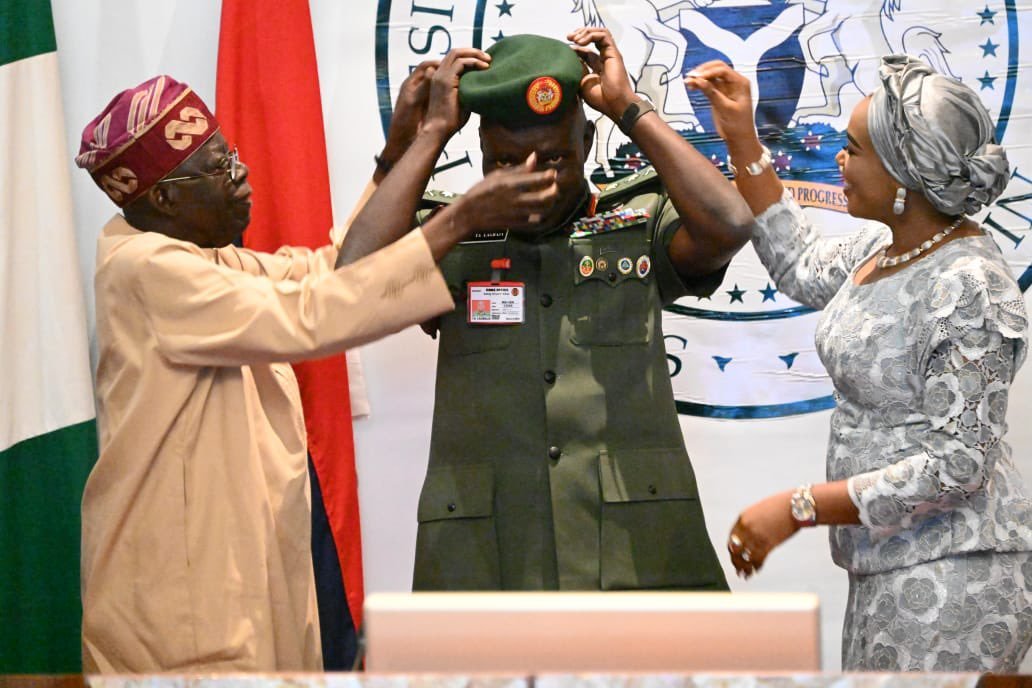 President Bola Ahmed Tinubu has decorated the Chief of Army Staff (COAS), Lieutenant General Taoreed Abiodun Lagbaja, with new rank of Lieutenant General in  for other service chiefs in a colourful investiture ceremony held at the Presidential Villa, Abuja on Monday, July 31, 2023.
Commending the President, Gen. Lagbaja expressed his profound appreciation and reassured his loyalty and that of the entire personnel of the Nigerian Army (NA) to the President and the Constitution of the Federal Republic of Nigeria.
He, therefore, called for rapt support and cooperation from all officers and soldiers of the Nigerian Army.
He dedicated his promotion to all personnel of the Nigerian Army and thanked them all for their unwavering support and for rallying behind him, in his responsibility of steering the affairs of the NA. He called for continuous cooperation and understanding of personnel to move the NA forward.
Delivering the congratulatory message on behalf of officers and soldiers of the NA, the Chief of Policy and Plans (Army), Major General Abdulsalami Ibrahim congratulated the COAS on his well-deserved promotion, adding that the elevation is a mark of honour and recognition of  dedication, hard work and selfless service to the NA and the nation at large. He assured the COAS of the unalienable support and loyalty of the personnel in achieving his Mission Command.