Breaking: Helicopter crashes in Lagos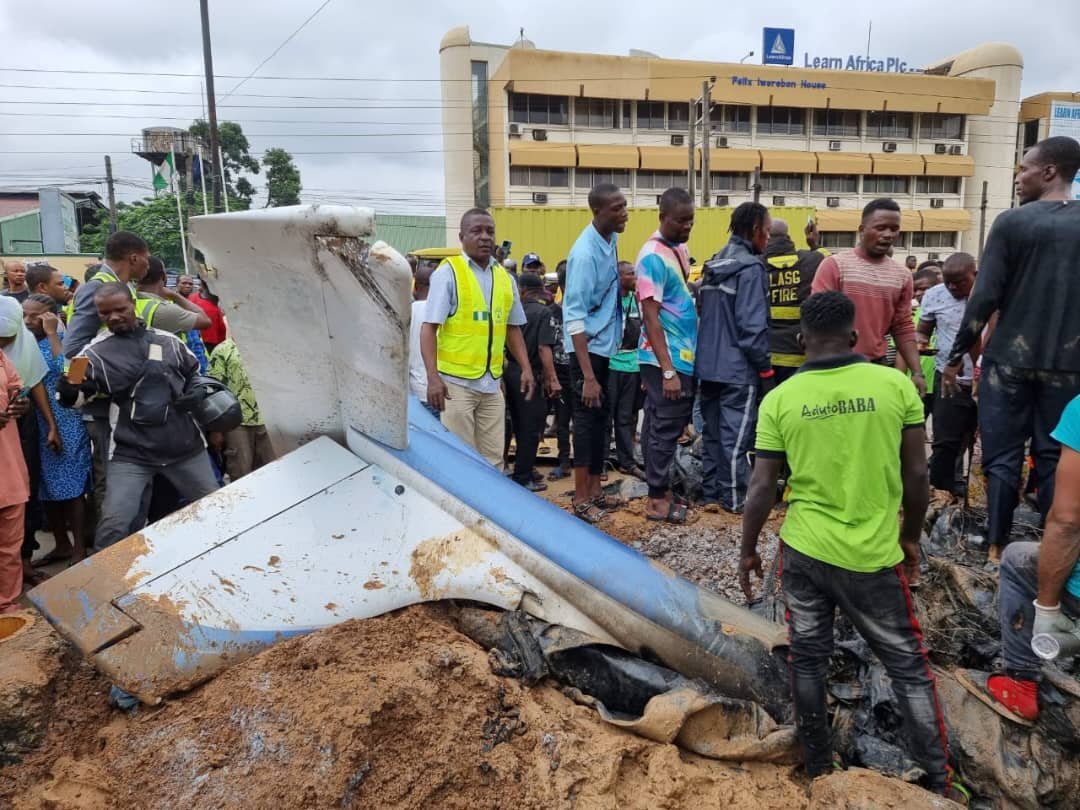 A private helicopter with the identification number 5NCCQ, belonging to Airfirst Hospitality and Tour Limited, was sighted wrecked.
The National Emergency Management Agency, NEMA, confirmed this this evening.
The tragedy happened at Ikeja, near the AP Petrol Station in the Oba Akran Area of Lagos State.
According to an eyewitness, the helicopter was spotted cruising around under the bridge of Ikeja before it burst into flames unexpectedly.
Read Also: Tinubu approves free transport for students of higher institutions, eliminates restrictions on students' loan
However, NEMA and other emergency management agencies, including the Fire Service and Lagos State Emergency Management Agency (LASEMA) quickly rushed to the spot and carried out a search and rescue operation.
The operation was successful and at the time of filling out this report, no death was recorded. Furthermore, the team rescued two crew members and two passengers.