Police Academy opens application for 10th regular cadet degree course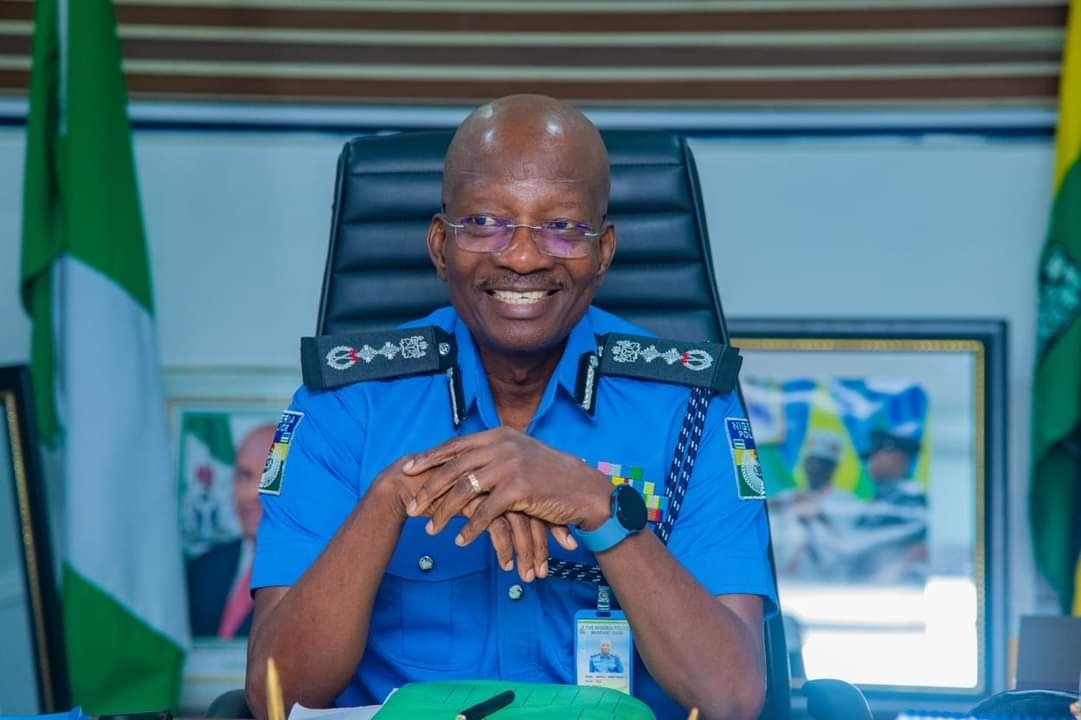 The Nigeria Police Force, NPF, has called on interested candidates to apply for the 10th regular cadet degree course through the Force's official website (https://www.polac.edu.ng).
As the process commences, IGP Egbetokun equally warns prospective applicants to beware of scammers and impostors.
The Force Public Relations Officer, CSP Olumuyiwa Adejobi, stated this in Abuja on Monday, July 23, 2023.
The PRO stated that the virtual application process will last for a period of 42 days (6 weeks), starting from July 24 to September 3, 2023.
The admission requirements are as follows:
a. Applicants must be born in Nigeria, possess a National Identity Number (NIN), JAMB result (2023 only) with not less than 180 marks, and have selected Nigeria Police Academy, Wudil, as their first choice in the JAMB form.
b. Applicants must have a minimum of 6 credits in not more than 2 sittings in WAEC/NECO or its equivalent with credit passes in English and Mathematics.
c. The applicant's age range should fall between 17 and 21 years by October 31, 2023.
d. Applicants must be medically, physically, and psychologically fit and must not be less than 1.67m tall for males and 1.64m tall for females.
e. Applicants must have not less than 86cm (34 inches) of expanded chest measurement (for males only).
f. Applicants must be married or pregnant at the time of admission.
g. Applicants must have a valid email address and phone number.
h. Applicants who do not possess WAEC/NECO or its equivalent statements of results or certificates before 2019 will not be accepted.
Application Method
a. Visit the Academy's website, https://www.polac.edu.ng
b. Generate a Remita Retrieval Reference (RRR) code to make a non-refundable payment of 3,500 Naira through any commercial bank branch in Nigeria.
c. After successful payment, fill out the application form on the website and upload a scanned copy of the required documents, namely SSCE results, birth certificate, and state of origin certificate.
d. Thereafter, applicants are required to print out completed online forms and guarantor forms to be filled out and submitted at the Nigeria Police Academy during the physical screening.
Nota Bene:
a. An automated physical screening exercise will be held at the Academy at a date that will be communicated in due course.
b. Successful candidates will participate in a Computer Based Test (CBT), a subsequent Automated Medical Screening Exercise, and an Automated Interview/Selection Exercise for the final selection of candidates who will undergo a 5-year academic and police training leading to a bachelor's degree and commissioning into the Nigeria Police Force as Assistant Superintendent of Police II.
In lieu of the foregoing, "The Acting Inspector-General of Police, IGP Kayode Adeolu Egbetokun, Ph.D., NPM, assures that the process will be conducted in the best tradition of transparency and accountability.
"He advises the applicants to be wary of online imposters, scammers, and other criminal elements who might want to take advantage of the application process to dupe innocent applicants. The IGP, however, warns that anyone found wanting in this regard will be arrested and prosecuted."