Anthrax Outbreak: KWSG rolls out new prevention measures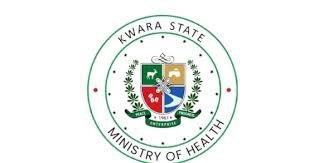 Following the confirmation by the Federal Government of Anthrax outbreak in a multi-specie animal farm in Gajiri, Suleja Local Government Area of Niger State, the Kwara State Government has rolled out new measures to curb the spread of the disease into the State.
Yusuf Ganiyu Adebisi, Press Secretary to the Ministry of Agriculture and Rural Development unveiled this on Wednesday, July 19, 2023.
He said, "As part of the proactive measures, the state government, through the Department of Veterinary Services, Ministry of Agriculture and Rural Development, has released a new Public Health Advisory with a view to preventing the disease from entering the state."
He added, "According to the public health advisory released by the Director of Veterinary Services of the Ministry, Dr. Abdullateef Olugbon encouraged all livestock owners and stakeholders in the livestock business to increase their alertness and ensure prompt reporting of suspicious illness and death of their animals."
The public health advisory urged members of the public to exercise caution when buying animals from Niger State and other states bordering Republic of Benin, Chad, and Niger as well as Ghana and Togo via waterways.
It also advised butchers to avoid slaughtering of animals at home and other illegal abattoirs and slaughter slabs, adding that butchers should henceforth desist from slaughtering sick animals for public consumption, and avoid selling or eating products from sick or dead animals such as skin, hides and milk.
The public health advisory further enjoined the general public, especially livestock value chain operators, to increase their good hygiene practice by washing hands thoroughly with soap and water after handling animals or their products.
The new health advisory also enjoined the livestock farmers and general public to report any suspected cases of anthrax symptoms such as bleeding from body openings like the nose, eyes, anus, and ears to the nearest veterinary authorities or the State Ministry of Agriculture and its offices across the state.
The State Government had earlier warned the public about the outbreak of anthrax in some neignbouring West African countries that claimed some human lives, especially in the northern Ghanian border.
The disease is caused by a spore forming bacteria known as "Bacillus anthracis," which occurs naturally in soil and commonly affects domestic and wild animals. It can also be transmitted to human beings through contact with infected animals and animal products such as meat, milk, hides, and skin.