LASU's best law student receives N10 million prize—Sanwo Olu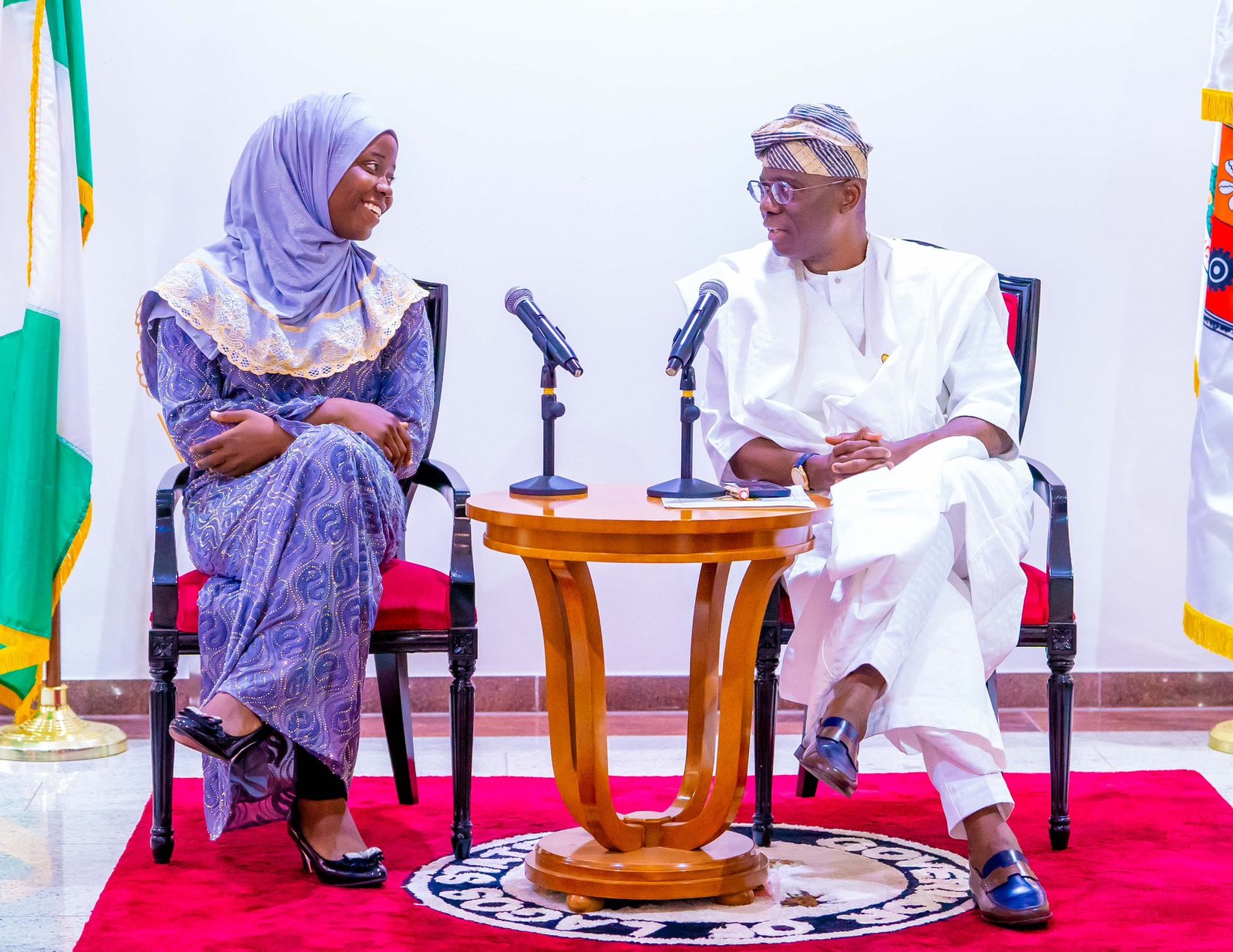 Aminat Yusuf, the overall best graduating law student (5.0 CGPA) at the 26th Convocation Ceremony of Lagos State University, has received a cash prize of 10 million naira from Governor Babajide Sanwo-Olu.
Osimhen demands €7m to sign new Napoli deal
Sanwo-Olu, who fulfills the earlier promise made at the ceremony, described the academic excellence of the 23-year-old girl as a testimony to her hard work and the quality of education offered at the Institution.
While presenting the award, Sanwo-Olu engaged the achiever's parents (Mr Ibrahim Yusuf and Hajia Halimah) on her background and the modelling roles they both played towards her achievement of the milestone.
"We discussed her background and the crucial role her disciplined parents played in her personal development," the governor stated.
Tinubu writes Reps, seeks confirmation of service chiefs
He urged Miss Yusuf to use her profession in helping the less privileged members of the society and to support movements promoting their empowerments.
"I encouraged Aminat to use her voice as a champion for vulnerable communities and to promote initiatives tailored to their needs.
OceanGate suspends all expeditions after Titanic sub implosion
"Together, we can create opportunities for those who need it most," Sanwo-Olu concluded.