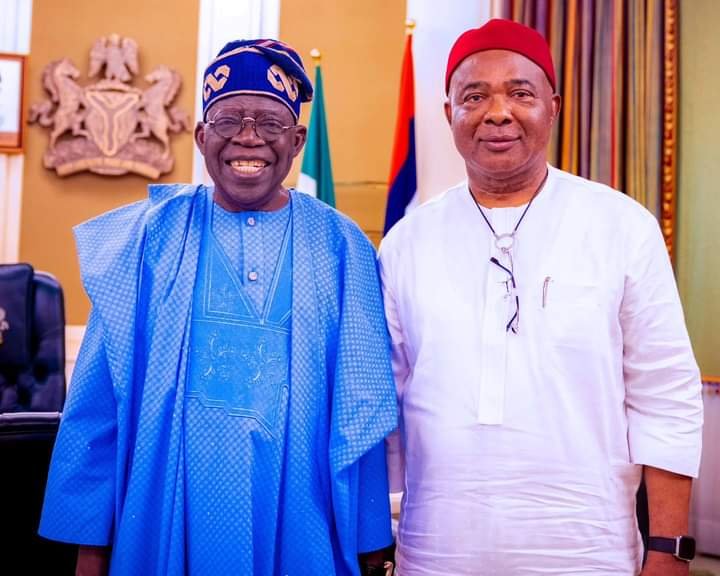 The Imo State Governor, Sen. Hope Uzodimma, the Senate President, Senator Dr Ahmad Ibrahim Lawan, and Senator Godswill Obot Akpabio, have met with President Bola Ahmed Tinubu to deliberate on effective representation and proper delivery in governance.
This was revealed in a statement by the governor on Monday, June 13, 2023.
The Governor said, "We remain committed to building a robust legislative arm to complement the ideals of the Renewed Hope, while offering quality representation for Nigerians."
The meeting was held ahead of the inauguration of the 10th National Assembly, scheduled for Tuesday, June 13, 2023.
Group photograph at the end of the meeting