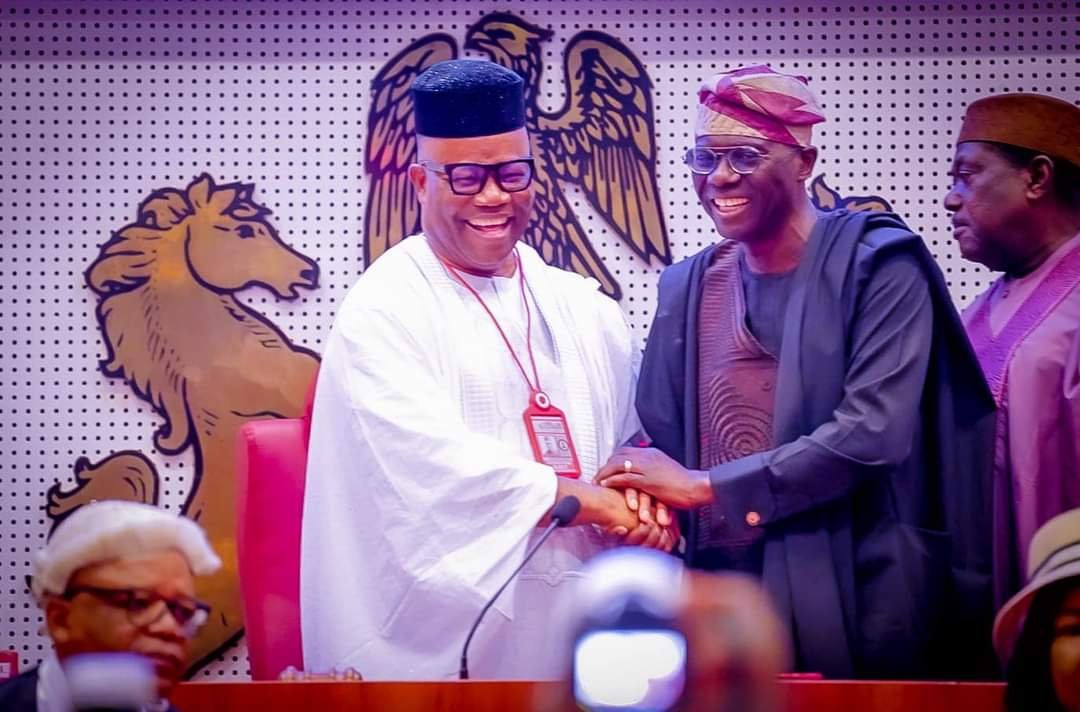 Lagos Governor, Babajide Sanwo-Olu, has congratulated the new Senate President, Godwin Akpabio.
Sanwo, who shared his congratulatory message via his Facebook page on Tuesday June 13, 2023, described Akpabio as worthy leader.
The message reads;
"Hearty congratulations to the 10th Senate President of the Federal Republic of Nigeria, Senator (Dr) Godswill Akpabio.
"His vast experience and dedication to public service make him a worthy leader for this crucial role. Nigeria's legislative landscape will undoubtedly benefit from his visionary leadership and commitment to the welfare of our great nation.
"Congratulations as well to Senator Barau Jibrin, the new deputy president of the senate.
"Kudos to President Bola Ahmed Tinubu for fulfilling his promise to deliver a diverse and unified leadership for Nigeria. Your strategic leadership and unwavering commitment to fostering unity among our people have resulted in this significant milestone.
"Together, we will continue to build a prosperous and harmonious nation for all Nigerians."