Democracy Day: Significant landmark in national history— Dapo Abiodun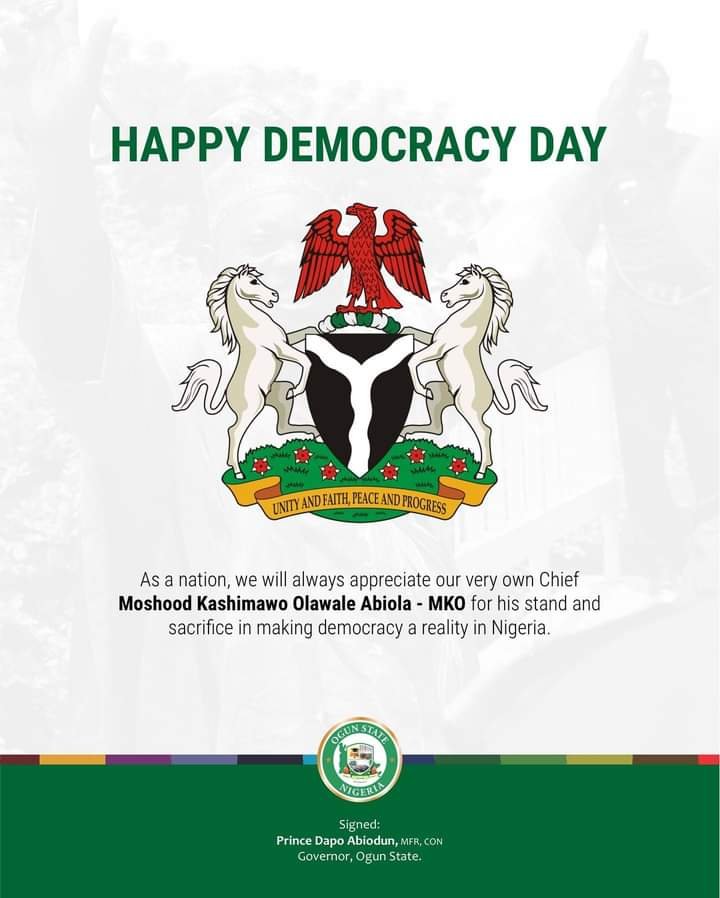 The Ogun State Governor, Dapo Abiodun has reminded Nigerians of the significance of Democracy Day in national history.
Governor Abiodun said this while celebrating the 2023 June 12 holiday at the MKO International Stadium, Abeokuta.
He said, "The commemoration of June 12 serves as a reminder of the importance of upholding the principles of democracy, safeguarding electoral integrity, promoting good governance, and respecting the will of the people."
The Governor maintained that June 12 celebration day is a flashback to an outstanding presidential election won by Chief Moshood Kashimawo Olawale Abiola in 1993, which is widely considered to be the best in Nigeria's democratic journey.
He mentioned, "It stands as a testament to the resilience and determination of the Nigerian people in their pursuit of a democratic nation that guarantees freedom, justice, and equal opportunities for all.
"As a nation, we will always appreciate our very own Chief Moshood Kashimawo Olawale Abiola for his stand and sacrifice in making good governance a reality in Nigeria."
---