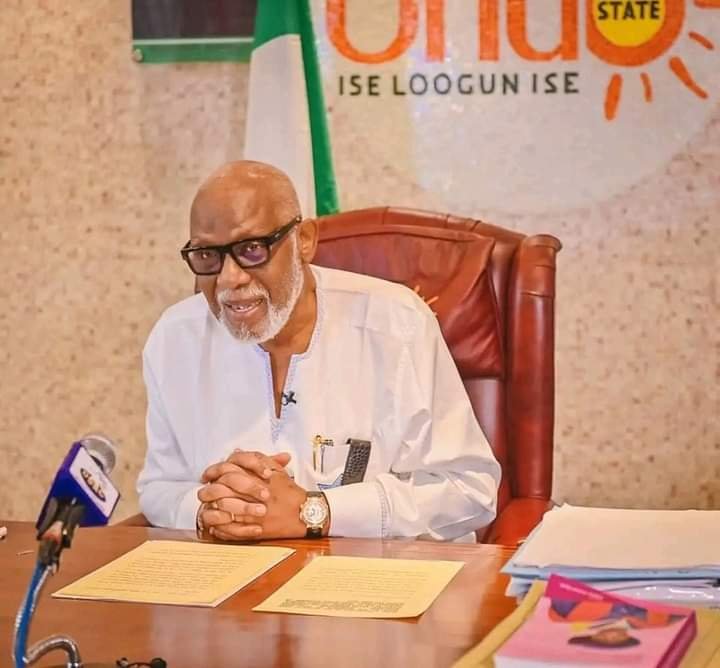 The Ondo State Governor, Arakunrin Rotimi Akeredolu, has called for national unity and urged the restructuring of the political system.
Richard Olatunde, the spokesperson for the Governor, revealed this on June 12, 2023.
Governor Akeredolu maintained that June 12 would commemorate the notable milestones of our past democratic heroes.
He said, "Today is a commemoration of sacrifices, patriotism, and peaceful struggle. June 12 marks a significant moment in our country's democratic history, symbolizing a profound renewal of hope and ambition.
He added, "It serves as a powerful reminder of our unwavering optimism and determination in the face of formidable obstacles."
Akeredolu emphasized the need for the present administration to decentralize power and allow states to carry out some tasks independently of the federal government, particularly the establishment of state police.
"The need for restructuring has become undeniable. The federal government must relinquish its excessive control over sub-national entities. It is imperative that security be decentralized to the states. There is no better time than now for the establishment of state police," the Governor stated.
He continued, "The symbol of the June 12 struggle made the ultimate sacrifice. We must not allow our people to continue paying the price in vain. It is devastating. By devolving power to the sub-national entities, we can deepen our democratic values, strengthen governance, and make our nation more resilient."