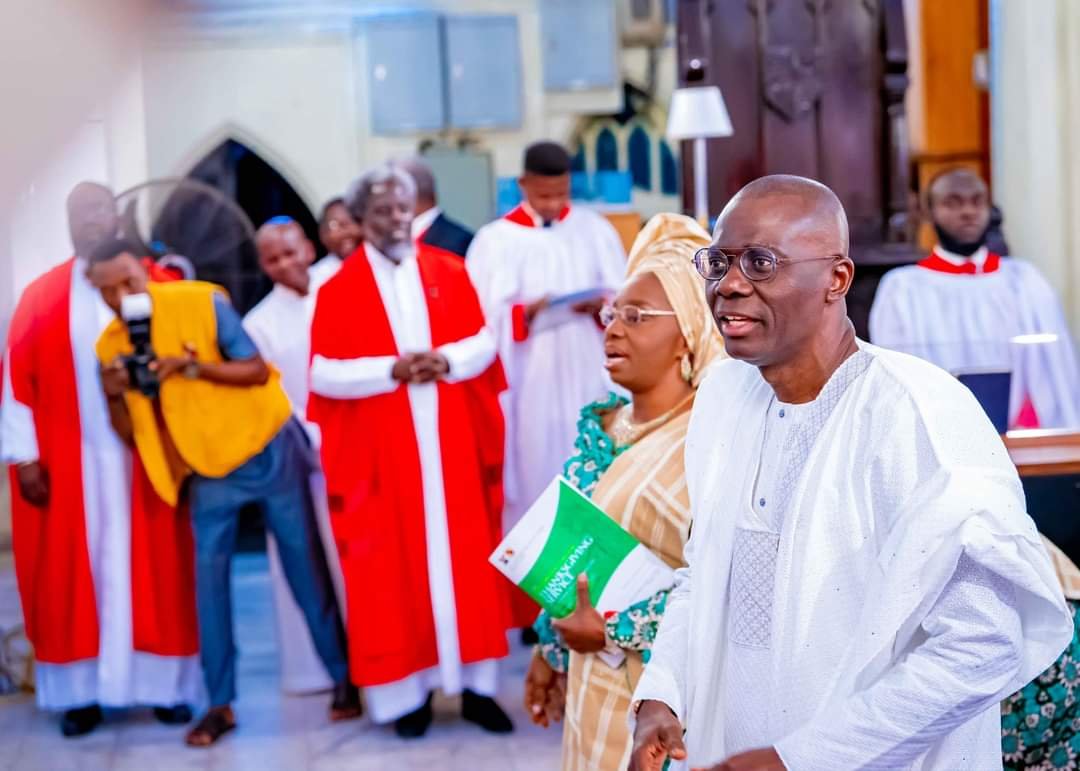 Lagos State Governor, Mr Babajide Sanwo-Olu, has assured Lagosians of all-inclusive government.
Sanwo-Olu gave the assurance during the second term inauguration thanksgiving service held on Sunday June 4, 2023.
"We leverage this opportunity to again reassure Lagosians that our administration will focus more on an all-inclusive government through the THEMES + agenda," Sanwo-Olu said.
He added, "In our second term, Lagosians should expect a lot more from us. What we have promised is a human-centric agenda that takes into account everything in and adds to it- a plus component, which will ensure no one is left behind.
"We have learned from the last four years and we want to put out policies and initiatives that will touch the lives of our people directly."
Sanwo-Olu continued, "Our focus will absolutely ensure that no one; regardless of gender, tribe or religion will be left behind. And we are holding ourselves accountable to that.
The governor also appealed to the Nigerian Labour Congress not to embark on any strike action over fuel subsidy removal.
He appealed that the labour union should allow H.E President Bola Tinubu to settle down and work out programmes that will cushion the effect on the masses.
"During the campaign trail, all presidential candidates campaigned on subsidy removal and at this point, an industrial strike will not bring an end to the issue," Sanwo-Olu noted.
"We just need to reflect on what the challenges are and work together as one to solve the problem," he concluded.