Sanwo-Olu hosts Arsenal winger, Bukola Saka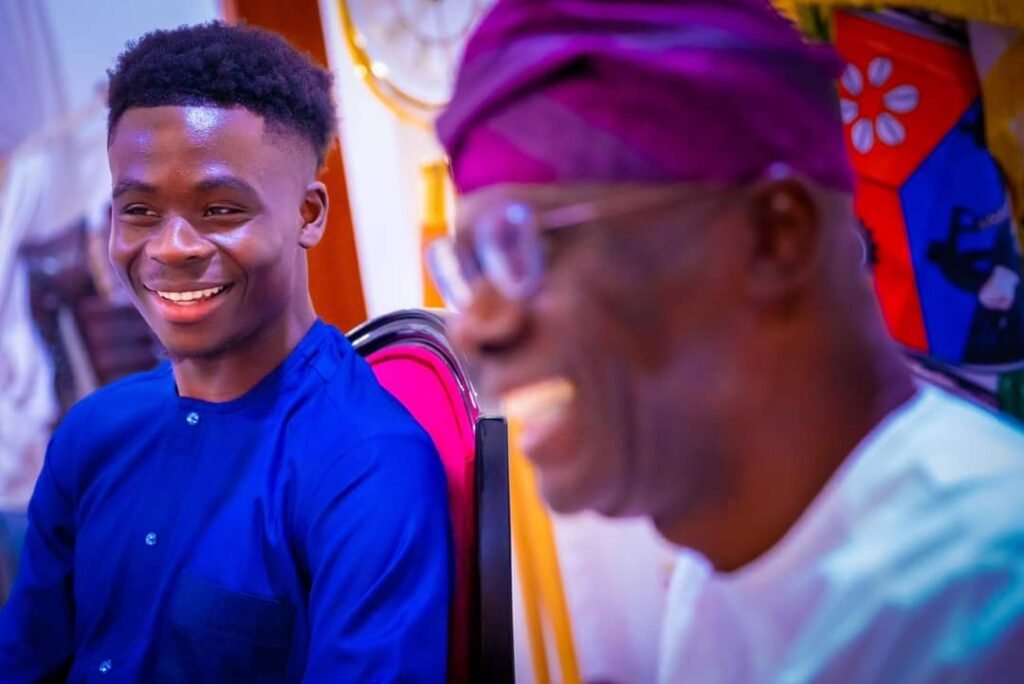 Governor Babajide Sanwo-Olu has hosted Bukayo Saka, the talented winger from Arsenal.
Saka had the pleasure of being hosted by the governor during his brief vacation in the state.
Saka, who has Nigerian heritage, caused a buzz among local football enthusiasts when a video of him casually strolling the streets of Lagos went viral.
Before gearing up for the upcoming UEFA Nations League and pre-season tournaments in England, the English international took a short break in Nigeria. Governor Sanwo-Olu, visibly thrilled, expressed his admiration for Saka, naming him as his favorite player at Arsenal.
Being a devoted supporter of Arsenal, the governor took pride in the team's impressive performance in the Premier League, particularly considering their youthful squad. He found their accomplishments to be a great source of inspiration, showcasing the influence of determination and the power of youth on individuals.
Governor Sanwo-Olu further pledged his dedication to nurturing a similar spirit and creating opportunities for grassroots football in Lagos. Eager to share his encounter with the "Star Boy" Bukayo Saka, the governor took to social media, posting a photo of the two together. He expressed gratitude for Saka's visit and proudly displayed a jersey autographed by the Arsenal player.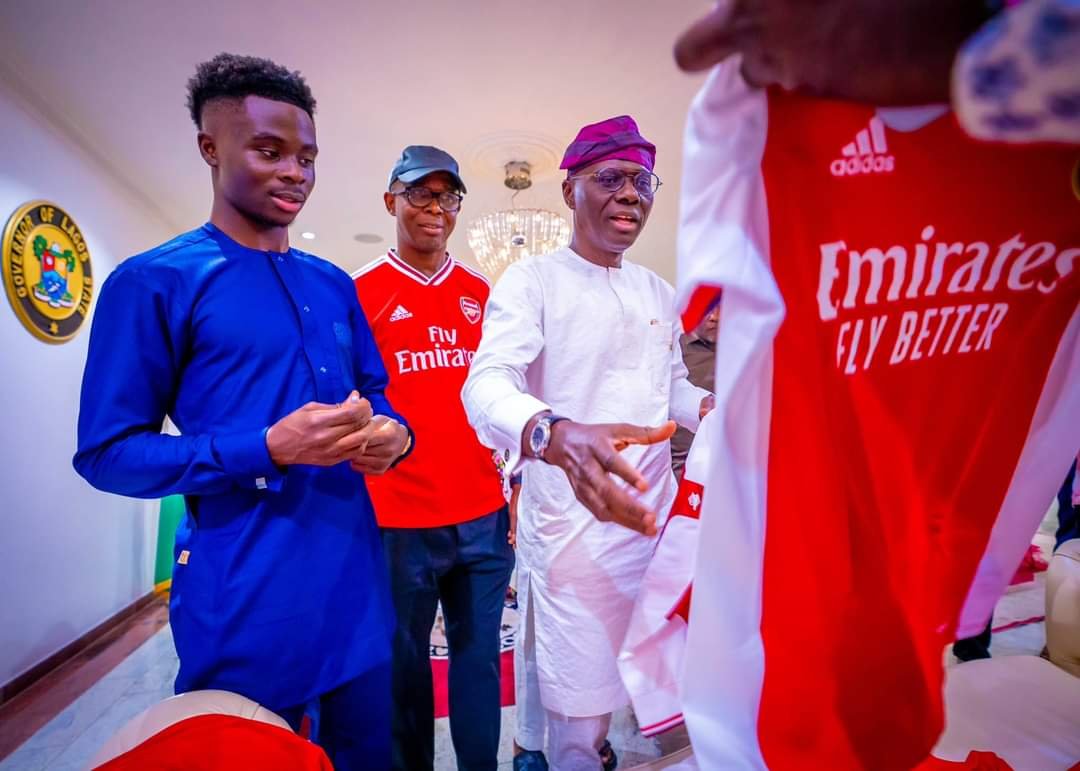 Ending his message with the popular hashtag, #COYG (Come On You Gunners), he conveyed his excitement for the upcoming season and rallied Arsenal fans.
"Exciting day at the State House, Marina today as I had the pleasure of hosting my favorite @Arsenal player, Star Boy Bukayo Saka," Sanwo-Olu said.
He added, I also enjoyed receiving my own signed Saka Jersey.
"As a proud #Gunner, I'm incredibly proud of their inspiring run in the Premier League with such a young team.
"Their determination has motivated many and shown us the power of youth. We're committed to bringing that same spirit to grassroots football in Lagos.
"Together, let's create opportunities for our talented young players."
The meeting between Governor Sanwo-Olu and Bukayo Saka underscored the significance of sports as a unifying force and demonstrated a commitment to fostering young talent within the community.