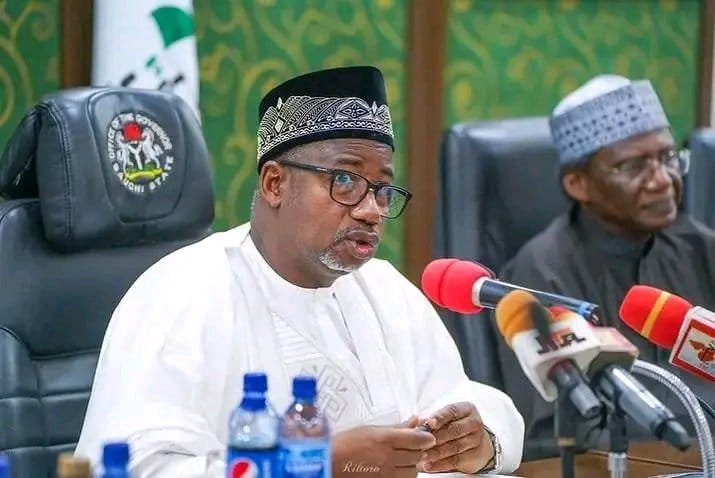 Governor Bala Mohammed of Bauchi State has assumed the role of Chairman of the People's Democratic Party (PDP) Governors' Forum.
This significant appointment was announced on June 2, 2023, through an official statement.
The decision to appoint Governor Bala Mohammed as Chairman reflects his commendable performance in governing Bauchi State. The statement highlighted his implementation of people-centric policies and initiatives aimed at enhancing the lives of citizens.
"Governor Bala Mohammed's extensive experience in governance and administration positions him well to guide the forum in addressing the crucial issues faced by individual states. He will be instrumental in advocating for the interests of all PDP-led states collectively," the statement read.
In his acceptance speech, Governor Bala Mohammed expressed gratitude for the trust bestowed upon him by his colleagues and pledged unwavering efforts to strengthen the PDP Governors' Forum.
He emphasized the importance of unity, coordination, and synergy among the PDP governors, stressing the significance of collaboration in achieving the party's objectives. Good governance, inclusivity, and prioritizing the welfare of the Nigerian people were also emphasized by the new chairman.
Governor Bala Mohammed's appointment as Chairman of the PDP Governors' Forum signifies a new chapter in the party's pursuit of political prominence. Under his leadership, the forum is expected to enhance internal cohesion, promote progressive policies, and act as a driving force for development and good governance in PDP-led states.
As the political landscape continues to evolve, the role of opposition parties in providing checks and balances becomes increasingly crucial. Governor Bala Mohammed's appointment showcases the PDP's determination to revitalize its ranks, harness the collective strength of its governors, and establish itself as a formidable force in future elections.
Guided by Governor Bala Mohammed, the PDP Governors' Forum is poised to tackle upcoming challenges and actively contribute to the political discourse in Nigeria. The expectations are high as the Chairman assumes this new responsibility, and all eyes are on him and his fellow governors to steer the PDP towards a brighter future.
With Governor Bala Mohammed leading the way, the PDP Governors' Forum embarks on a new journey marked by resilience, unity, and purpose. Their ultimate goal is to bring about progressive change and improve governance for the Nigerian people.