Gambia heartbroken, struggles against rising migration perils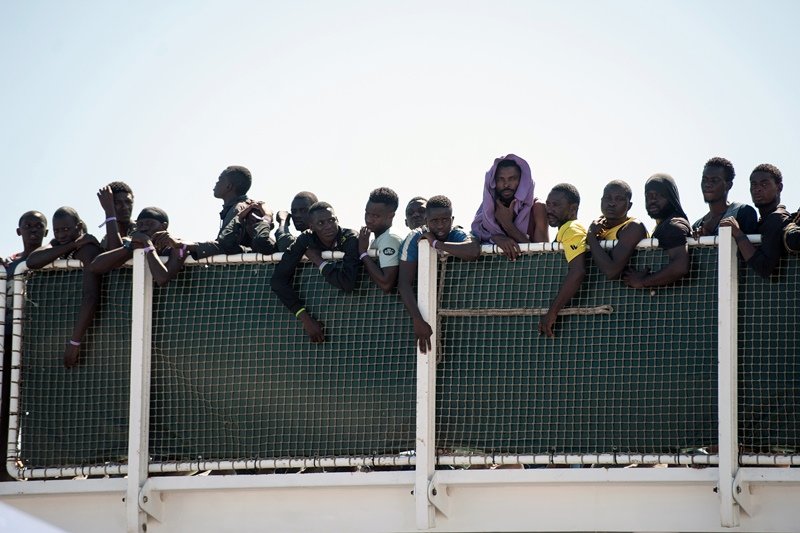 In a somber turn of events, the Gambian Ministry of Foreign Affairs has extended heartfelt sympathies and condolences to the grieving families of compatriots who lost their lives while attempting to reach Europe via perilous boat journeys from early October 2023 to the present.
The government, with deep regret, announces a concerning trend of law violations by Gambian citizens, as revealed by interceptions and rescues conducted by the Moroccan Royal Navy near Dakha.
The navy intercepted boats carrying 61, 46, and 26 Gambian migrants, totaling 133 individuals evacuated from Morocco to the Gambia.
Highlighting the gravity of the situation, the Ministry underscores a surge in illegal migration attempts by Gambians, particularly across the perilous Mediterranean route to Europe.
This has resulted in a tragic toll, with lives lost due to navigation errors at sea, capsizing incidents, and depletion of food supplies.
In the past three weeks, the Senegalese Border Police have been actively intercepting boats carrying Gambian migrants. On November 12th, 2023, the Senegalese Border Police alerted the Gambian High Commission in Dakar, seeking assistance in evaluating the conditions of 175 Gambian migrants whose boats were intercepted and rescued at sea.
Expressing deep concern, the Ministry appeals to the youth, urging them to refrain from embarking on such perilous journeys that have proven fatal.
The stark reality is evident in the escalating death toll among Gambian migrants in Senegal, Mauritania, Morocco, and Tenerife in the Canary Islands. These casualties occur during rescue operations and interceptions both at sea and onshore, marking a distressing trend since early October 2023.
As the nation grapples with this humanitarian crisis, the Gambian Government emphasizes the urgency of addressing the root causes and discourages citizens from embarking on life-threatening journeys in pursuit of a better future abroad.