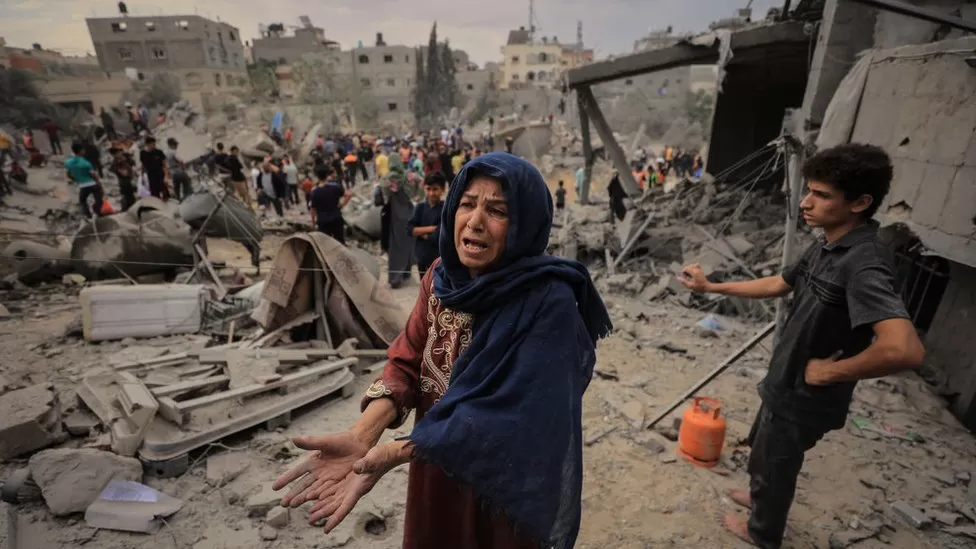 A call has gone to the United Nations Security Council, the International Criminal Court (ICC), the International Court of Justice (ICJ), and all UN member states to adopt or enforce the 4th Geneva Convention obligation on Israel.
The Convention provides that each High Contracting Party shall be under the obligation to seek for persons alleged to have perpetrated or to have directed to have committed such grave violations and shall bring such persons, regardless of their nationality, before its own court.
The Palestinian Ambassador in Nigeria, Abu Shawesh, made the call on Wednesday in Abuja while addressing journalists on the 40th day of what he called 'Frenzy Textbook Genocide.'
"Israel cannot remain a state above the law. Only such serious action can stop its war crimes, crimes against humanity and state terrorism against the Palestinian people, saving lives and our region from implosion," Mr Shawesh said.
"We witnessed in the last two weeks the Israeli Western propaganda diverting the discourse from ceasefire to another minor element.
"To justify their plans to destroy the hospitals and the entire health sector, Israel claims that the (Hamas) fighters used these facilities as a military base and this is a very false accusation, that many international bodies have defeated their claim,'' he added.
The Palestinian envoy highlighted the soaring death toll among Palestinian civilians which has exceeded 12,000 and the majority of them are children and women.
"The casualty toll in the West Bank, including East Jerusalem, has also climbed up as Israeli occupying forces and settlers ratchet up their violence on Palestinian civilians, now 186 killed, including 46 children, and 2,400 injured.
"Hundreds of bodies of Palestinian victims are decomposing in the courtyard of Al-Shifa Hospital, on the streets, and under the rubble, and there is no opportunity to bury them with the respect they deserve.''
He denounced Israel for attempting to carry out its long-term goal of destroying all infrastructure in Gaza in order to render the Strip uninhabitable after the conflict, therefore forcing residents to abandon the city.
"This is the plan many Israeli officials declared under the title the day after and they started talking about building new settlements in Gaza and moving 300 thousand Israelis to live in it.
"Diverting the discourse from a full ceasefire to humanitarian aid, and humanitarian truce is another attempt from the Occupation Club to blind the world. Humanitarian aid is necessary but seizing the fire should come before as a priority," he said.