Ilorin has donned garments of growth, development under Emir Sulu-Gambari – Mallam AbdulAzeez Arowona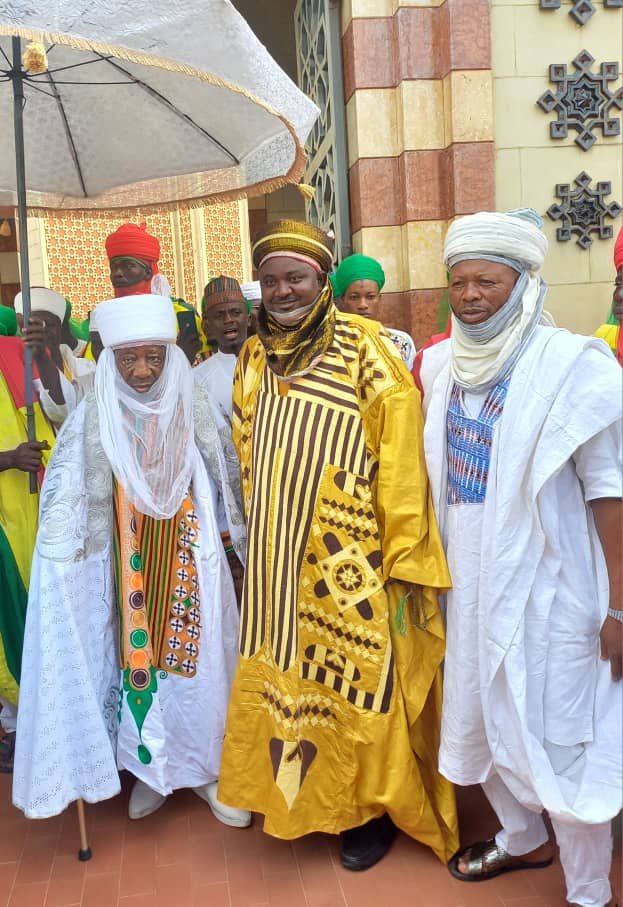 Ilorin in the last twenty-eight years has witnessed growth and development in terms of infrastructure and human capital development under successive administrations, with the emir of Ilorin, Alhaji Ibrahim Sulu-Gambari, as the point man.
This was the view of Mallam Abdulazeez Arowona, the spokesman to the Emir of Ilorin, Alhaji Ibrahim Sulu-Gambari, while featuring on Kwara TV Weekend's flagship current affairs show, Good Morning Kwara.
Responding to questing from Babatunde Jimba, Mallam Arowona, who holds the title of Shettima of Okuta Emirate, described Emir Sulu-Gambari as a unifying factor in the state and a father to all and sundry.
He said the last twenty-eight years of the first-class monarch have been highly eventful, impactful, and colourful in all strata, including political and economic spheres.
Commenting on the personality of the Emir, Mallam Arowona stressed that the monarch, being a detribalized Nigerian with versed experience in and out of Nigeria, valued peaceful co-existence and has continued to work to reduce incidences of inter-faith crises in the state.
Speaking on the call for a constitutional role for traditional rulers, the Shettima of Okuta Emirate noted that the nation would be much better if traditional rulers were given portfolios.
Reflecting on the recent visit of the Sultan of Sokoto, Alhaji Saad Abubakar III, for the hosting of the tenth annual Usman Dan-Fodio week in Ilorin, the spokesperson of the Emir said the brotherly affinity and ancestral history that bind the Ilorin emirate as an extension of the Sokoto caliphate were responsible for bringing the lecture down to Ilorin city.