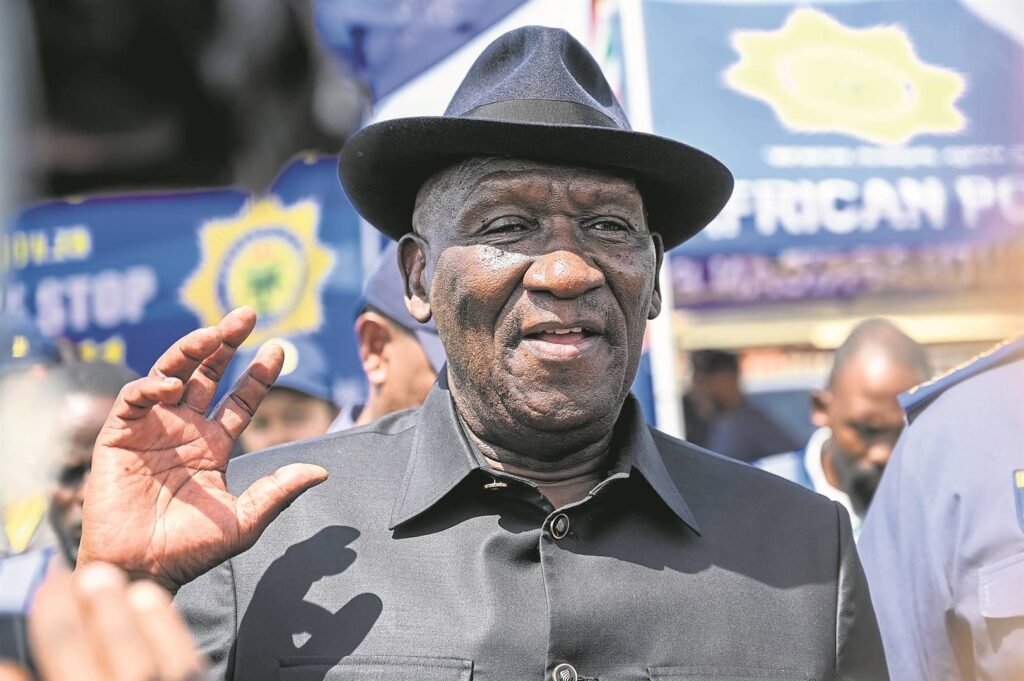 Criminals have declared war on South Africans as the crime rates in the country hit record levels, says the country's Police Minister, Bheki Cele.
The declaration came after South Africa's transport minister was robbed at gunpoint in a shocking attack on Monday.
Sindisiwe Chikunga was travelling from KwaZulu-Natal to Gauteng when she was robbed by unidentified armed men.
A manhunt is underway to arrest the criminals, who stole laptops, a phone, and the firearms of her bodyguards.
While reacting to the incident, the police chief said, "We nearly lost a minister that would have been shot and killed," Mr Cele said.
He added that criminals have taken the war to the police; therefore, it's no use taking a step back.
"People say we are calling for a war, we are not calling for a war, we found the war in the way. These criminals, they are taking us on, so it's no use of taking a step back," Mr Cele said.
Beki Cele, however, explained that efforts are ongoing to address police shortages in the country in an attempt to nip the growing crime rates in the bud.
More South African police officers have been killed in recent times, with about 67 of them murdered in criminal attacks since January.
The Police and Prisons Civil Rights Union (Popcru) has called for intensified efforts to curb attacks on security personnel across the country.