Nigerian Police chief expresses readiness for off-cycle gubernatorial polls, cautions officers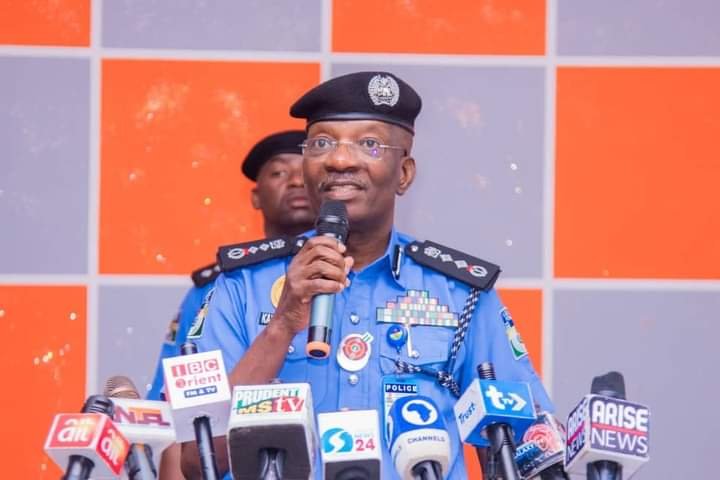 The Inspector General of Police, (IGP) Kayode Egbetokun, has assured Nigerians that the police force and other security agencies are ready to give the needed protection before, during and after the off-cycles elections in Kogi, Bayelsa and Imo states.
Egbetokun further directed Nigerians to take the photograph of any police personnel on election duty without proper identification tag.
The police boss made the call while speaking on Channels Television's and Kimpact Development Initiative's joint People's Townhall on Election Security on Sunday night ahead of the November 11 off-cycle governorship elections in Kogi, Bayelsa and Imo states.
Egbetokun, who is facing his first major assignment following his appointment by President Bola Ahmed Tinubu, instructed the citizens to capture the images of police personnel who are not well identified and send them to the management of the Nigeria Police Force for immediate action.
Speaking about politicians coming to the polling stations with heavily armed police escort, Egbetokun said "no police officer is expected to provide an escort on Election Day", adding anyone doing so on the election day is on illegal duty.
He said: "Policemen who provide escort to VIPs are not supposed to provide that escort on the election day. Election day is an exemption from that duty for them. So, no VIP will be allowed to move around with a police escort on the day of election and anyone that does that is violating the electoral law and is liable to prompt arrest."
The IGP reiterated the readiness of the police to secure the poll while warning troublemakers to steer clear of polling stations.
"We are ready for this election, we have been able to deploy adequately for this election. In Bayelsa, we will be covering 2,224 polling units and we have enough men and resources to cover those polling units," he said.
"We have also made adequate arrangements for both Imo and Kogi. We have done our threat assessments, and we already know how to carry out our deployments which we have already done.
"I want to assure you that the police and other security agencies are ready for this election and we are sure it is going to be hitch-free," he pledged.