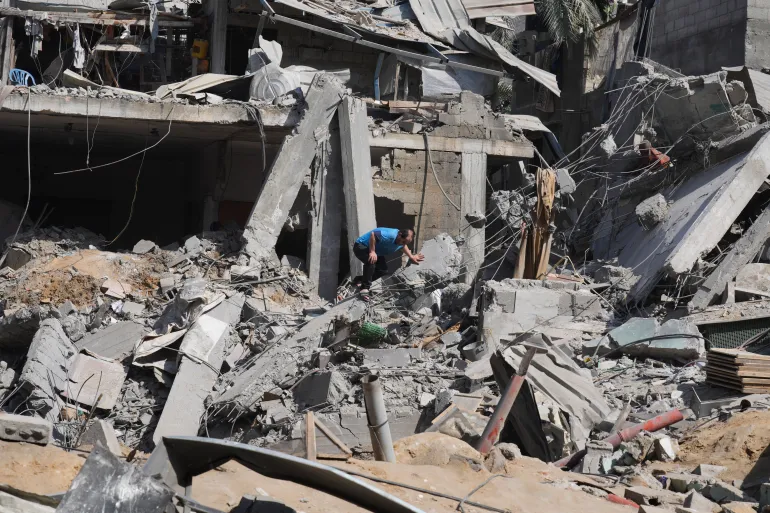 The Palestinian telecommunications company, Paltel, has announced another "complete disruption" to communication and internet services in Gaza.
The Telecommunications company the network cut is due to "the previously reconnected major routes" being exposed to Israeli missile attacks.
Netblocks, an internet monitoring group, confirmed that there was a "new collapse in connectivity" at around 18:50 local time (16:50 GMT) in the Gaza Strip "with high impact to Paltel, the last remaining major operator serving the territory".
The group explained that it is the third time such a blackout has occurred in the past month.
The internet blackout is coming at a time when more than 50 people were killed in an explosion at Al-Maghazi refugee camp.
The UN relief agency for Palestinians (UNRWA) disclosed that the camp is 0.6 square km, with narrow alleyways and a high population density.
"Overcrowding and a lack of living space characterise Al-Maghazi camp," says the UN agency.
The UN defines Palestinian refugees as "persons whose normal place of residence was Palestine during the period 1 June 1946 to 15 May 1948, and who lost both home and means of livelihood as a result of the 1948 conflict".
The descendants of "Palestine refugee males, including adopted children, are also eligible for registration", UNRWA says.