Columbian president fumes, says Israel is planning to remove Palestinians from Gaza through genocide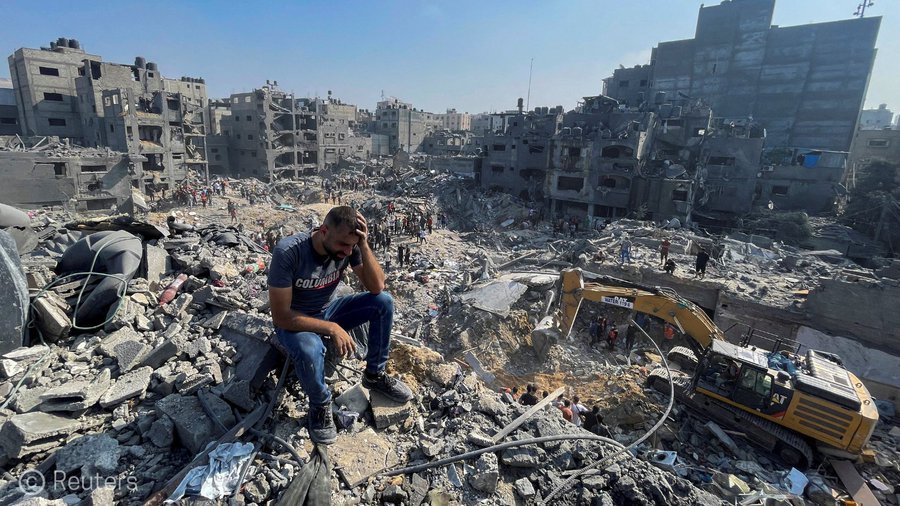 Colombian President Gustavo Petro has again taken to X to condemn Israel over its raging invasion of the occupied Gaza Strip, which has led to the deaths of thousands of innocent civilians, including women and children.
This is coming at a time when the UN office cited the "high number of civilian casualties & the scale of destruction" following the attacks on Gaza's largest refugee camp.
Gustavo Petro said "It's called Genocide, they do it to remove the Palestinian people from Gaza and take it over," Petro posted on X, with a picture of victims of the Israeli strikes on the Jabalia refugee camp.
"The head of the state who carries out this genocide is a criminal against humanity," wrote Petro, Colombia's first-ever leftist leader. "Their allies cannot talk about democracy."
The social outburst came hours before Israel's Ministry of Foreign Affairs called on Colombia and Chile, who also recalled their ambassador, to condemn Hamas.
In another development, the Committee to Protect Journalists says more reporters were killed in the early weeks of the Israel-Gaza conflict than in any other conflict since at least 1992.
According to the media watchdog, 33 journalists have been killed, eight have been injured, and nine are missing or imprisoned as of today.