Lateef Agboola elected chairman of Osun NUJ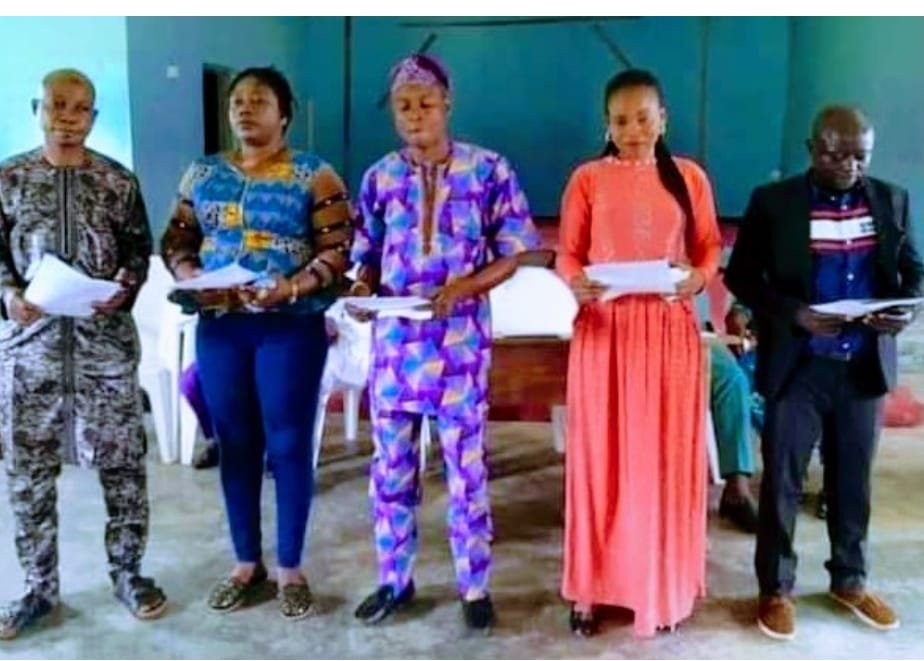 In a resounding victory that has sent ripples of excitement throughout the media community in Osun State, Lateef Agboola has been elected as the Chairman of the Osun State Broadcasting Corporation (OSBC) Chapel of the Nigeria Union of Journalists (NUJ).
The election, conducted on Wednesday, September 13, 2023, was a decisive moment for the veteran journalist, reflecting his unwavering dedication to the field of journalism and media development.
Agboola, a stalwart member of NUJ and a long-standing employee of OSBC, has long been recognized by his peers for his exceptional leadership skills and dynamic approach to journalism. His victory in the election came as no surprise to those who have witnessed his commitment to the profession over the years.
In his victory speech, Chairman-elect Agboola expressed deep gratitude for the trust and support of his fellow journalists.
In a time when the media landscape faces numerous challenges, including the rise of fake news, declining revenue streams, and threats to press freedom, Agboola emphasized his commitment to addressing these issues head-on.
He pledged to reposition the NUJ and OSBC as pillars of trustworthiness, credibility, and reliability in news reporting.
Notably, Agboola extended an olive branch to members of other media organizations, urging them to unite in the pursuit of journalistic excellence and the defense of media practitioners' rights.
He stressed the importance of collaboration and synergy among journalists and media outlets in shaping public opinion and holding those in positions of power accountable.
The election of Lateef Agboola as the new Chairman of NUJ, OSBC Chapel, has been met with widespread approval both within and beyond the media industry. Colleagues and associates have expressed unwavering confidence in his ability to lead with integrity and transparency, citing his impressive track record of professionalism and unwavering dedication.
As the NUJ, OSBC Chapel ushers in a new era under Agboola's leadership, journalists in Osun State are filled with optimism about the positive changes and advancements that lie ahead. With his wealth of experience and steadfast commitment to the principles of journalism, Lateef Agboola (also known as "Klam") is poised to steer the NUJ, OSBC Chapel toward even greater heights, setting a new standard for journalism practitioners in Osun State.
In addition to the election of Chairman Lateef Agboola, other officials who will be serving alongside him include Olawumi Olaniyi as Vice Chairman, Kameel Abdulraheem as Secretary, Bukola Osunwo as Treasurer, and Adeshina Sijuwade as Financial Secretary. Together, this team is expected to drive the OSBC Chapel to new levels of excellence in journalism, standing as a beacon of quality reporting in Osun State.