296 people killed, several others injured in 6.8 magnitude Morocco earthquake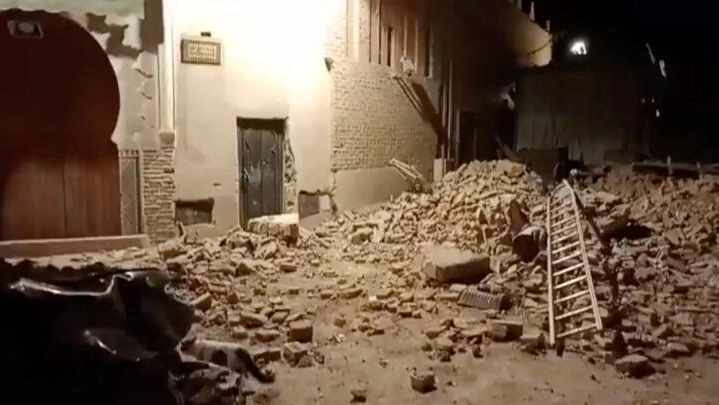 No fewer than 296 people were killed and several others injured as a severe earthquake with a magnitude of 6.8 rocked central Morocco.
The epicentre was located in the High Atlas Mountains, 71 kilometers south-west of Marrakesh, at a depth of 18.5 kilometers, according to the US Geological Survey.
The earthquake occurred at 23:11 local time (22:11 GMT). A 4.9 aftershock occurred 19 minutes later.
According to the ministry of interior, people died in Marrakesh and numerous towns to the south.
The Interior Ministry called for calm, saying in its televised statement on the death toll that the quake had hit six provinces across the country.
The ministry said authorities have "mobilised all the necessary resources to intervene and help the affected areas".
Hospitals in Marrakesh reportedly saw a "massive influx" of injured people.
Residents in Marrakesh have been asked to donate blood for individuals who have been injured by the regional blood transfusion center.
The earthquake is Morocco's deadliest since a 2004 tremor near Al Hoceima in the northern Rif mountains killed over 600 people, Reuters reports.