Gabon:General Brice Oligui Nguema sworn in as interim President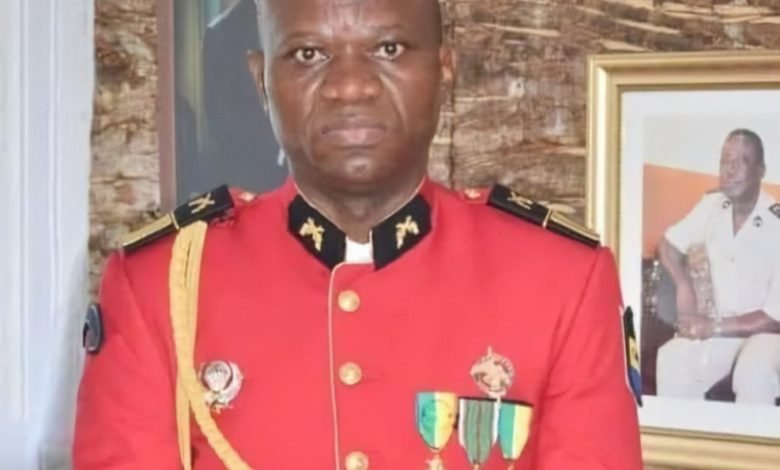 General Brice Oligui Nguema, the leader of the coup that ousted President Ali Bongo, was sworn in as interim president of Gabon by constitutional court judges on Monday.
This marks the eighth coup in West and Central Africa in the last three years, signifying a troubling trend of political instability in the region.
The coup, which unfolded on August 30th, saw military officers led by General Nguema seize power mere minutes after an announcement of Bongo's third-term victory, a result they swiftly invalidated, deeming it non-credible.
General Nguema received a standing ovation from an audience comprising military officers and officials upon his arrival for the ceremony.
The event was broadcasted on state television, showcasing scenes of a jubilant crowd and tanks firing into the sea to mark the junta's ascendancy to power.
The ouster of President Bongo and the Bongo family's 56-year reign in this oil-producing nation elicited celebrations on the streets of the capital, Libreville, but drew swift condemnation from the international community.
Leaders of the Central African regional bloc, ECCAS, are set to convene in person to discuss their response to the coup.
Last week, ECCAS called on partners, including the United Nations and the African Union, to support a swift return to constitutional order.
The junta, however, has yet to outline the duration of its hold on power. General Nguema previously stated that the transition would progress "quickly but surely," cautioning against hasty elections that may lack credibility.
Gabon's main pposition group, Alternance 2023, which claims to be the rightful victor of the August 26th election, has appealed to the international community to exert pressure on the junta to transfer power back to civilian authorities.