Ousemane Sonko: Senegalese opposition leader ends hunger strike after persuasion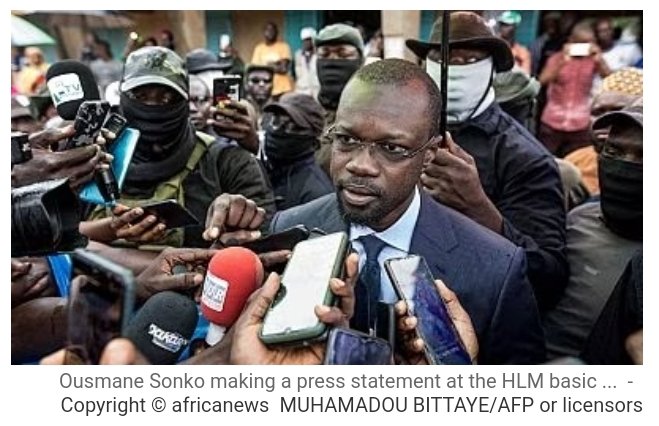 Detained Senegalese opposition leader, Ousmane Sonko, has brought an end to a hunger strike he started following his arrest in late July.
The opposition politician was arrested in late July and charged with crimes including triggering insurrection and undermining state security over incidents dating back to 2021.
Muslim leaders in the country reportedly prevailed on Mr Sonko to end his hunger strike.
Sonko has been admitted at a hospital since August 6, when he was admitted for emergency care. Details of his state of health remain unknown.
The 49-year-old has amassed many young supporters who see President Macky Sall as a would-be tyrant and the head of a corrupt elite.
He was sentenced to two years in prison in June following a trial on allegations of moral corruption of a teenage beauty salon attendant.
Sonko's conviction in the moral corruption case was declared "final" by Senegal's Justice Minister Ismaila Madior Fall at the end of last month, making him ineligible for the 2024 presidential race.
He has refused to accept the verdict, arguing that the trial was politically motivated in order to undermine his presidential campaign in 2024.
Sonko finished third in the 2019 election, trailing incumbent President Macky Sall, who has announced his decision not seek another term in office.