President Tinubu slaps Niger with fresh sanctions, says military option still open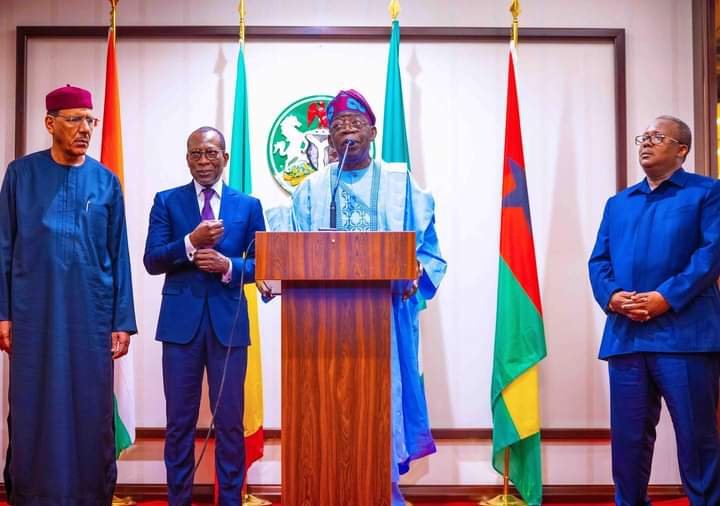 Barely three days after the ultimatum issued by ECOWAS to the Junta in Niger expired, the President Bola Ahmed Tinubu-led Nigerian government has issued fresh sanctions against the coup plotters and their affiliates as part of measures to squeeze those involved in the takeover.
The spokesperson of President Bola Tinubu, Ajuri Ngelale, announced that the sanctions came after the deadline given to the coup plotters by the Economic Community of West African States, ECOWAS, expired.
He said the Nigerian leader ordered an additional slew of financial sanctions through the Central Bank of Nigeria (CBN) on entities and individuals related to or involved with the military junta in Niger Republic while adding that ECOWAS is still considering the option of military action in Niger.
The potential military intervention is expected to be discussed in detail when leaders from the regional bloc meet on Thursday in Abuja, Nigeria's capital.
Earlier on Tuesday, (ECOWAS) confirmed that the joint mission to intervene had been aborted and said in a statement it would "continue to deploy all measures in order to restore constitutional order in Niger."
Regional and Western powers are concerned that the coup could destabilize the Sahel, a region that is already grappling with military coups and violent insurgencies.
The United States has paused its international military education and training, peacekeeping operations, and foreign military financing programs supporting Niger's counterterrorism since the junta took over power from President Mohamed Bazoum.